Climbing the Barranco Wall on Mount Kilimanjaro, otherwise known as the Kissing Rock, poses zero risks to your well-being beacause in reality, it is simply a rock-shaped staircase located between the Karanga Valley and the Barranco Valley on Kilimanjaro. Many hikers are intimidated by images of the large massif online, which appears to be a dangerous cliff due to angled shots of the molten rock. However upon closer inspection, you'll come to realize the Barranco Wall is not a dangerously unsafe ledge, but rather a well-formed volcanic pile on the southern base of Kibo peak. You'll need no technical skills or equipment necessary to navigate past the Kissing Rock because as long as you can leap over three 9-inch stairs at a time, you should have no difficulty getting past the Barranco Wall during your hike.
The Barranco wall on Kilimanjaro was formed by a process known as erosion. What happened over time is that the Barranco River, which flows from Kibo peak, cut through the rock and created a steep-sided valley which is known as the Barranco Valley today. (1) In addition, the constant freezing and thawing of water in the valley also contributed to the formation of the wall. As the freezing water expanded, it managed to break apart the rock and create a beaten path for hikers to climb onto the Karanga Valley. Moreover, the movement of glaciers and other geological forces also played a role in shaping the wall.
How To Get Past The Kissing Rock On Kilimanjaro?
Stability — Ballance is key when navigating past the Kissing Rock. Since there are no guard railings, you and many other hikers will have to rely on your legs and core strength in order to hold balance as you make your way past the molten stairs. (2) More importantly, good equipment is just as important when proping up yourself as you climb up the Barranco Wall. You'll require high-ankle boots that are sturdy with a good and firm grip in order to keep yourself firmly steady as you make it past the Barranco wall.
Hand Grip — A strong hand grip with quick arm reflexes is important once at the Kissing Rock. That's because there are no guard railings and to gain ballance, you'll have to lean over and cleave onto a crimp, sloper or slimper in order to sidepull yourself along the Wall. (3) Though this may seem technically advanced, many hikers with no rock climbing experience are able to get past without any fuss.
---
1. The Barranco Wall's Deaths
Although an average of 10 deaths are reported on Kilimanjaro every year, there have been no official incidents that have been reported on the Barranco Wall. That's because the major challenge many hikers face on Mount Kilimanjaro is altitude sickness. Dying on the Barranco Wall is unlikely since the massif doesn't have a long drop nor are there rockfalls lodged in its seams, unlike the Western Breach on Kilimanjaro. At worst, you may just sprain your ankle trying to sidepull yourself along the top but it's very unlikely that you'll die.
---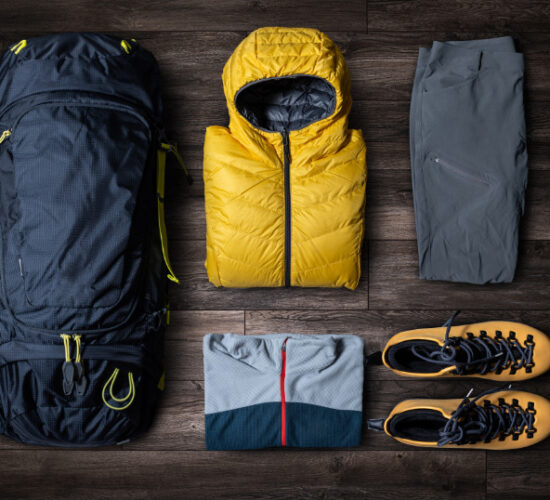 Access A Complete Equipment List Recommended For Kilimanjaro Treks
---
2. The Barranco Wall's Elevation & Prominence
The Barranco Wall's elevation sits at 3,950m (12,959ft) with a prominence of 257m (843ft). (4) What this means is that the base of the Barranco Wall is around 3,693m (12,116ft) above sea level and the Wall itself rises approximately 257m (843ft) from it's plateau base, at the Barranco Valley. It may seem very high, but it is not! The trick is to go slowly and to be sure of each footing you take as you climb up the wall.
---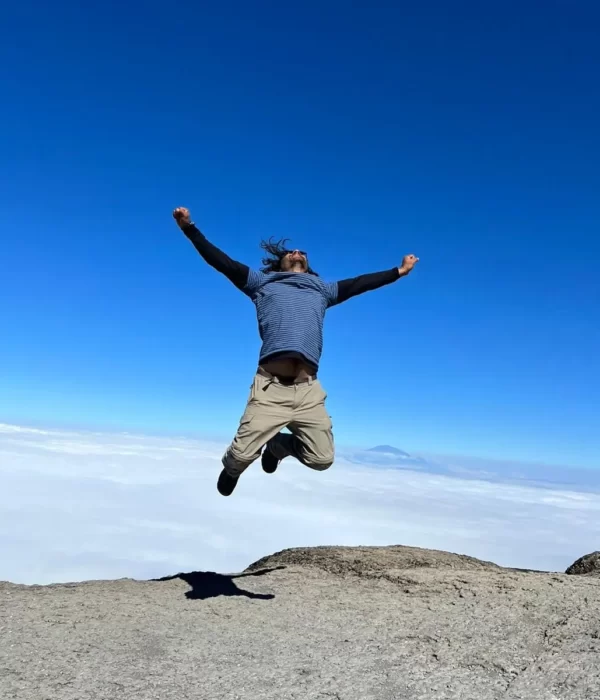 Get A Full 4-Step Training Guide For Kilimanjaro
---
3. The Barranco Camp On Kilimanjaro
The Barranco Camp on Kilimanjaro is a campsite located just before the Barranco Wall. It is situated at an altitude of 3,693m (12,116ft) and is typically the fourth or fifth campsite visited by hikers trekking the Machame or Lemosho routes on Kilimanjaro. You'll find the camp perched on a valley surrounded by spectacular views of Kibo peak, Mawenzi peak and the Heim Glacier. It is often a popular spot for climbers to rest and acclimatize before continuing their ascent up the Barranco Wall.
---
Prevent Altitude Sickness Using 4 Effective Acclimatization Techniques
---
4. Getting To The Barranco Camp On Kilimanjaro
To find the best way to get to the Barranco Wall, compare the Lemosho route vs Machame route and travel to one of their gates for registration. These are the best performing routes on Kilimanjaro and you're likely to have a much easier hiking experience than other routes on the mountain. Furthermore, these trails are the reason Kilimanjaro vs Everest Base Camp's performance is hard to differentiate, for many first time hikers above 3,000m (10,000ft). However unlike Lemosho route on Kilimanjaro and the Machame trail, the Marangu route on Kilimanjaro is the only trail that offers budget-friendly Kilimanjaro programs, in addition to hut accommodations. One major downside of hiking the Marangu route is the low Kilimanjaro climb success rate that comes with the trail. You also won't get a chance to experience special wildlife sightings, like blue monkeys on Kilimanjaro. Although whichever route you choose, avoid the Western Breach route on Kilimanjaro, as an ascent path, because it's well known to have a number of deaths, due to random rockfalls. For this trip, you'll definitely need to have technical climbing experience and know how to prepare for Kilimanjaro's routes' distances terrain in order to get past this technical path to the summit.
---
Prevent Altitude Sickness Using 4 Effective Acclimatization Techniques
---
5. The Barranco Wall's Video