Depending on your whereabouts, you can get to Mount Kilimanjaro by either plane, train, bus, or car. The most common and convenient way to get to Kilimanjaro is by flying into Kilimanjaro International Airport (JRO), especially if you're coming from overseas. (1) The airport is located approximately 51km away from the mountain and is easily accessible from both Moshi and Arusha towns. If you're located in a neighboring African country, in addition to a long and strenuous bus ride to the region, you can catch a flight to the airport through a connecting International flight or a domestic airlines. Since these flights are usually in demand, they often tend to be affordably cheap. Speaking of which, domestic transportation modes aren't expensive either. You can get to the mountain by either train, bus, plane or car.
---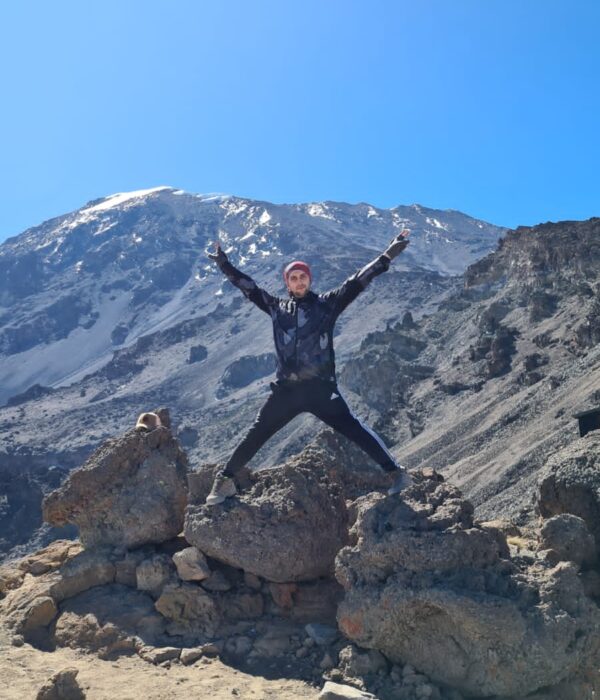 Save Up To $5,000 On Your Overall Cost Of Climbing Mount Kilimanjaro
---
How To Get To Kilimanjaro?
You can fly direct to Kilimanjaro International Airport with KLM from western Europe or with Turkish Airlines, if you're flying a little closer from the east. (2) (3) Direct flights to the region are also available from the Gulf through Qatar Airways or Emirates. Unfortunately, there are still no direct flights from the UK or USA, which is why these flight routes are generally more expensive. (4) (5)
One way to reduce your cost of travel to Kilimanjaro is to fly to Nairobi and catch a domestic flight or bus to the mountain's region. Due to the large number of flights operating from Nairobi compared to Tanzania, competitive markets are driving the cost of travel down. The same can be said about the busses traveling from the city.
Aside from domestic flights and private car trips, train rides to Kilimanjaro last 18 hours and are only available from Dar es Salaam on Tuesdays and Saturdays. If you're on a tight schedule, you could opt to catch a bus ride that are readily available from any region within Tanzania between 5:00am and 12:00pm. Regions that are close to Kilimanjaro have busses running round trips as late as 7:00pm.
---
Get To Know 4 Effective Techniques That'll Prevent Altitude Sickness On Mount Kilimanjaro
---
1. What Is The Closest City To Mount Kilimanjaro?
Moshi and Arusha town are the main starting points for many Kilimanjaro Expeditions. Most tour operators, running hiking trips up the mountain, have their base in either one of these towns. This implies you're bound to spend two nights, before and after your hike, killing time in either locations. The good news is that both towns are bustling with activity and it'll be hard not to find plenty of good lodging options, restaurants, stores, and rentals to visit before and after your Kilimanjaro hike.

---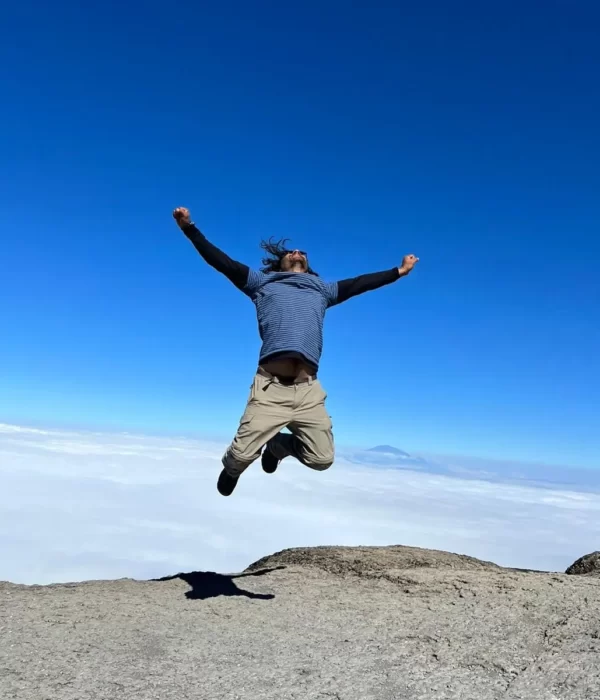 Get A Full 4-Step Training Guide For Mount Kilimanjaro
---
2. Where Do You Fly Into For Kilimanjaro Hikes?
Kilimanjaro International Airport and Arusha Airport are two airports you should aim to fly into when planning your Kilimanjaro hike. As mentioned earlier, most outfitters running Kilimanjaro expeditions are stationed either in Moshi or Arusha town. This means you'll have to discuss with your tour operator in order to figure out the best logistical option for your flights into the country.
Kilimanjaro International Airport (JRO)
The airport closest to Kilimanjaro mountain is Kilimanjaro International Airport. This airport sits approximately 42km away from Moshi town and about a 50km distance from Arusha town. It's the most convenient logistical option for many hikers flying internationally however, depending on traffic, hikers should expect airport transfers to last 45 minutes to 1-hour. If you'd like to skip the overextended drag from the airport, you could always catch a connecting flight to Arusha Airport.
Arusha Airport (ARK)
Arusha Airport is 8km away from Arusha town and does not welcome International flights. (6) This means, if you'd like to fly directly to Arusha town, you'll need to board a domestic airlines in order to get to the airport. This logistical option is only available, if you've booked your hike with an operator running expeditions from Arusha town. Otherwise, flying directly to Kilimanjaro International Airport will likely be your safest option.
Once checked in at your Moshi or Arusha hotel, your Kilimanjaro expedition will start the very next day. Expect transfers to the trailhead to last 2-3 hours, depending on your hiking route and the town of departure.
---
Avoid 8 Common Mistakes That Lead To Failed Summit Attempts On Mount Kilimanjaro
---
3. What Is The Cheapest Way Of Getting To Kilimanjaro?
The cheapest way of getting Kilimanjaro is by flying into Nairobi and then catching a domestic airlines to either Kilimanjaro International Airport or Arusha Airport. It's also possible to travel by road from Kenya, once you land in Nairobi. There are numerous busses and shuttles readily available to transfer you to either Moshi town or Arusha town for a small $30 fee. Though transfers also run at night, you should stay clear because the roads are notoriously bumpy, littered with potholes, and invite unscrupulous bandits. After all that's said, when you factor in all the travel hours plus the number of visa runs, you could wind up saving more than $300 in the process.
To start the hike, compare the Lemosho vs Machame route and travel to one of their gates for registration. These are the best performing routes on Kilimanjaro and you're likely to have a much easier hiking experience than other routes on the mountain. Furthermore, these trails are the reason Kilimanjaro vs Everest Base Camp's performance is hard to differentiate, for many first time hikers above 3,000m (10,000ft). However unlike Lemosho and Machame trails, the Marangu route on Kilimanjaro is easily accessible but offers poor acclimatization opportunities. You'll also not get a chance to experience special wildlife sightings, like blue monkeys on Kilimanjaro, when you hike the Marangu route. More importantly, whichever route you choose, avoid the Western Breach route on Kilimanjaro, as an ascent path, because it's well known to have a number of deaths, due to random rockfalls. For this trip, you'll definitely need to have technical climbing experience and know how to prepare for Kilimanjaro's harsh terrain in order to get past this technical path to the summit.
---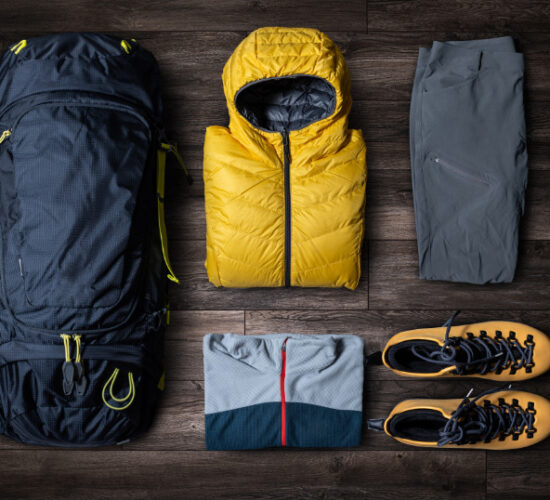 Gain Access To A Complete Kilimanjaro Equipment List
---
4. What Is The Best Way To Get To Kilimanjaro From A City Or Town In Tanzania?
There are more logistical options to Kilimanjaro, if you're travelling within Tanzania. In addition to flights and busses, there are trains, private car rides and ride sharing services.
Domestic Airlines
Precision Air, Coastal Aviation and Air Tanzania are the only airlines offering flights within Tanzania. (7) (8) (9) These flights should not cost you more than $120pax, if booked with an online flight aggregate, but will definitely set you back $300pax, when you book directly with one of the airlines. Domestic airlines are not always on schedule, so expect frequent delays upon departure and arrivals.
Busses
Kilimanjaro Express, Shabiby Line, Machame Investment, Extra Luxury and Esther Luxury Coach are a few bus options that travel to Kilimanjaro on schedule. (10) These busses can be accessed from any small town in Tanzania and fares should not exceed $20pax per trip. Often you'll get an opportunity to use the bathroom and buy lunch on your way to Kilimanjaro.
Train
As of December 2019, the Tanzania Railway Corporation restarted the Dar es Salaam to Arusha passenger line. (11) This is the first time in 25 years that a passenger train from the city port to Kilimanjaro has been available. Trains rides from Dar es Salaam to Arusha cost $8 and only run on Tuesdays and Saturdays. Although affordable, expect an 18 hour train ride altogether. This may interfere with the start of your Kilimanjaro hike if you don't get much sleep.
Ride Sharing & Private Car Services
You can hire a private car to transport you to Arusha or Moshi from your location, however make sure the driver is well known within the area of work. There are incidences where drivers have been reported of taking advantage of unsuspecting travellers. Be cautious and always do your due diligence before accepting any offer. A safe way to go about this is by using a ride sharing service such as InDrive. (12) Unlike Uber & Bolt, InDrive allows you to negotiate transfer prices to Kilimanjaro.