Mount Kilimanjaro sits at 5,895m (19,341ft) and is considerably taller and more difficult than Everest Base Camp (5,364m), when you factor in altitude sickness, physical hardship, weather conditions and sleeping arrangements. (1) Although these mountains differ in many aspects, It's worth noting that the terrain underfoot can be treacherous on both treks. We're talking narrow contour paths, gravel, loose stones, rocks, scree, ice and snow. This makes both treks harder than those with only smooth trails. Though this is the case, both adventures do not require any technical climbing experience or trekking expertise. As long you're physically fit and can walk up to 8 hours, at a time, you should be in great shape to hike both mountains.
---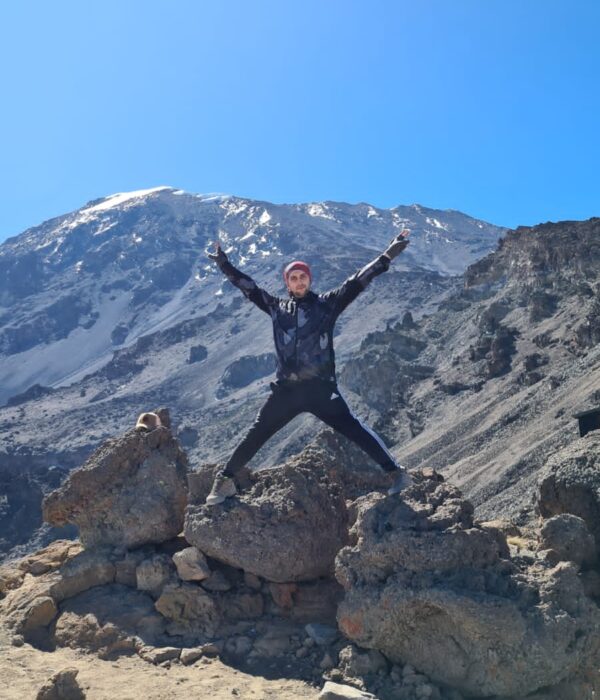 Save Up To $5,000 On Your Overall Cost Of Climbing Mount Kilimanjaro
---
Is Kilimanjaro Harder Than Everest Base Camp?
Altitude Sickness — Though Kilimanjaro and EBC are similar in altitude, Mount Kilimanjaro has a higher probability of causing altitude sickness since it has a faster ascent. This is why Kilimanjaro has a very low average success rates of 60% compared to EBC's 90% overall success score. (2)
Fatigue — Everest base camp treks have longer distances and cover more hours, which makes it difficult for your body to recover after hikes. This is unlike Kilimanjaro's long trails, where there are short hiking intervals and plenty of room for you to rest after hikes. Therefore you'll likely need to know how to prepare for Kilimanjaro slightly differently to a hike up Everest Base Camp. That's because it takes 4-9 days to climb Kilimanjaro and up to 14 days to hike Everest Base Camp.
Weather — There are a few months within the year that hikers can hike Everest Base Camp with good weather conditions. Monsoons and the odd snow showers make EBC quite hard to navigate during expeditions. This invites heaps of crowds during popular hiking periods.
Accommodations — Aside from the Marangu route, all Kilimanjaro routes have tented camps. Thus makes it difficult sleeping through howling winds and rainy storms. On EBC, you can expect teahouses and lodges during your expedition.
---
Get To Know 4 Effective Techniques That'll Prevent Altitude Sickness On Mount Kilimanjaro
---
Mount Kilimanjaro Height Comparison (3)
| | |
| --- | --- |
| 7 Summits Ranked | Elevations |
| 🇳🇵 #1. Everest | 8,850m/29,035ft |
| 🇦🇷 #2. Aconcagua | 6,962m/22,829ft |
| 🇺🇸 #3. Denali | 6,190m/20,320ft |
| 🇹🇿 #4. Kilimanjaro | 5,895m/19,340ft |
| 🇷🇺 #5. Elbrus | 5,642m/18,510ft |
| 🏳 #6. Vinson | 4,892m/16,067ft |
| 🇵🇬 #7. Carstensz | 4,884m/16,023ft |
This table lists and ranks 7 world summits of the world.
1. Altitude Sickness
Mount Kilimanjaro is harder than Everest Base Camp because of the likelihood of risking altitude sickness during your hike is very high. An Everest base camp trek will gain an elevation of 2,500 meters, over the course of 14 days, while Mount Kilimanjaro can gain up to 3,600m over the course of 5-9 days. (4) This makes Everest Base Camp an easier choice because the slow ascend will leave you plenty of room for your body to adjust to higher altitudes. That is why Everest Base Camp has an overall success rate of approximately 90%, compared to Kilimanjaro's average low success score of 60%.
---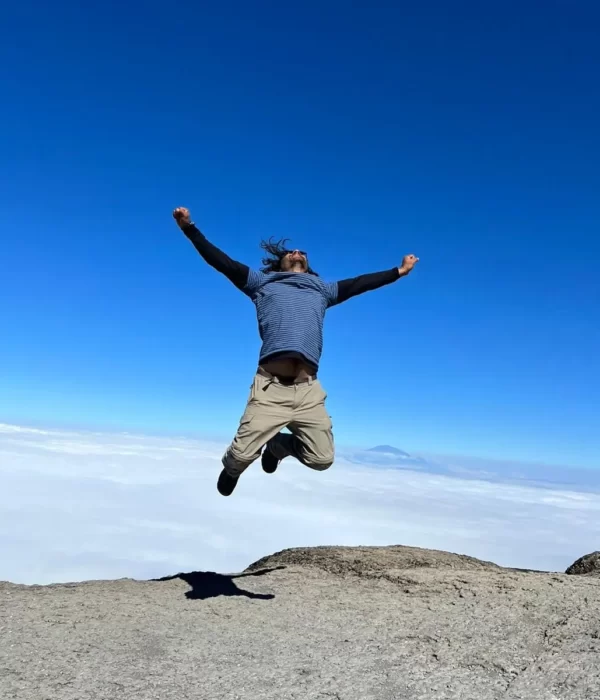 Get A Full 4-Step Training Guide For Mount Kilimanjaro
---
2. Fatigue
Everest Base Camp is more challenging under foot and will take a toll on your body compared to Mount Kilimanjaro. This is because there are more ups and downs over long distances and very little room for your body to recover. (5) The same can be said about Mount Kilimanjaro's shorter trails but, for the most part, long trails on Kilimanjaro are smoother and are an easier walk compared to EBC. Where most hikers find Kilimanjaro difficult is the push toward the summit. Especially when you hike short trails, like the Marangu route on Kilimanjaro. Summit night on Kilimanjaro starts around midnight and can last up to 8 hours altogether. Now factor in altitudes above 4,700m and you're in for a rude awakening.
---
Avoid 8 Common Mistakes That Lead To Failed Summit Attempts On Mount Kilimanjaro
---
3. Wether Conditions
Temperatures on Everest Base Camp are much colder compared to Mount Kilimanjaro and the days are typically shorter during the winter. Spring and summer months are the most popular hiking months within the Himalayas but there's a chance of getting caught in the odd snowstorm. Factor in monsoon season and you're left with very little space for good and stable weather conditions. (6) Aside from spring and the occasional short showers, Mount Kilimanjaro has great weather all year round. This makes for good photographic opportunities and a much more enjoyable hiking experience.
---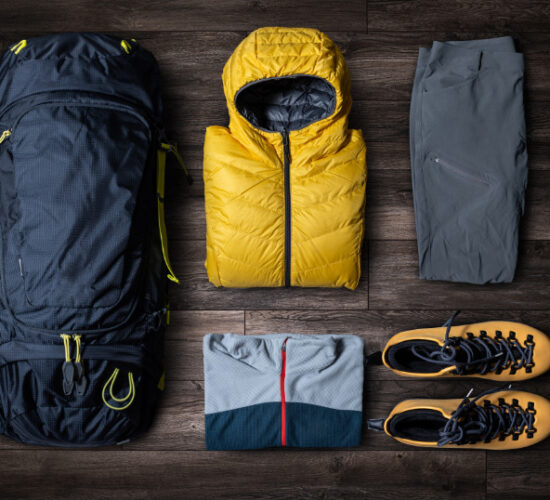 Gain Access To A Complete Kilimanjaro Equipment List
---
4. Accommodations
Aside from the Marangu route, all Kilimanjaro hiking routes have tented accommodations. Whereas Everest Base Camp has lodges and teahouses equipped with warm communal dining rooms, indoor ablutions and beds with mattresses. (7) This makes sleeping on Everest Base Camp much more comfortable than sleeping on Kilimanjaro. Especially during howling winds and stormy nights.

---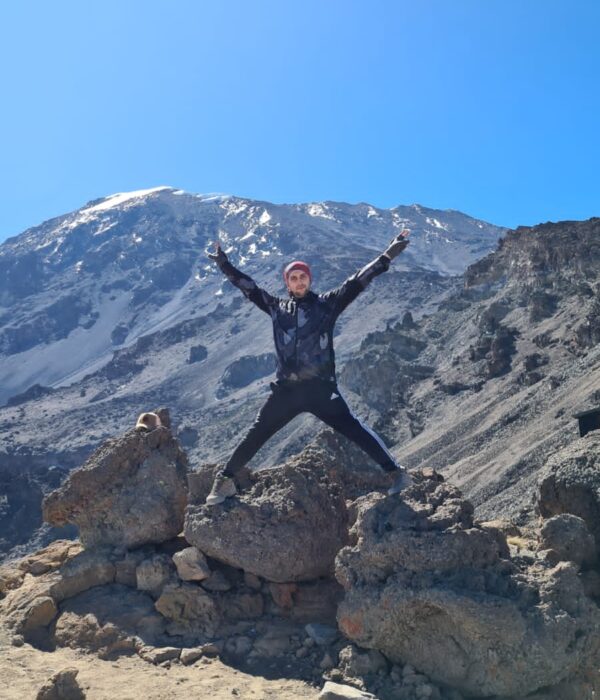 Save Up To $5,000 On Your Overall Cost Of Climbing Mount Kilimanjaro
---
Mount Kilimanjaro Base Camp Elevations
Mount Kilimanjaro base camp elevations can be structured into 3 tiers as there are three base camps on Mount Kilimanjaro. These camps serve as the final rest stop before climbers attempt the final push to the summit. They are also the first camps that all climbers pass through on their way down from the peak. Kilimanjaro's three base camps are as follows:
Distance From Kilimanjaro Summit Height To Base Camp
Elevation Of Kilimanjaro Base Camp
Barafu Camp


5km/3mi

4,670m/15,322ft

Kibo Hut


6km/4mi

4,700m/15,420ft

Crater Camp


1km/0.6mi

5,800m/19,029ft