There are no dangerous animals on Mount Kilimanjaro, although if you're lucky, you'll get a rare chance to spot reptiles, birds or even small wild mammals during your hike. Unfortunately, this window of opportunity will only be available to you during the first two days of your Kilimanjaro expedition because more animals live in the lush tropical rainforests, at the base of Kilimanjaro, than reside in the highlands. Due to Mount Kilimanjaro's five ecological zones, it becomes very difficult to spot wildlife as you push toward the summit since the water and food resources, required to support animals on the mountain, decreases with the rise of elevation. (1) Thankfully, it's because of this same reason that large mammals don't venture into the mountain's park. However, the mountain's unique wildlife is one of a few special differences between Mount Everest, Kilimanjaro and other high peaks around the world. If you'd like to experience and capture one of those classic Kilimanjaro safari pictures, with elephants or giraffes in front of Kibo peak, then you'd best book a safari at Amboseli National Park in Kenya. Otherwise, you'll just have to be acquainted with small but interesting animals that currently roam the mountain.
What Animals Live On Mount Kilimanjaro?
Mammals — There have been rare spottings of large mammals such as elephants, giraffes, and buffaloes along the Rongai route but, you're more likely to spot smaller yet unique mammals such as colobus monkeys, blue monkeys, serval cats, tree hyraxes, duikers, white-tailed mongoose, marsh mongoose, four-striped mice and aardvarks during your Kilimanjaro hike. This is because there aren't appropriate resources available to support large mammals on Mount Kilimanjaro.
Birds — Kilimanjaro National Park is home to more than 150 bird species. These include white-necked ravens, malachite sunbirds, kingfishers, African pittas, and the rare abbot's starling. You'll often hear them sing thoughout the day and you'll experience frequent camp visits in the afternoons. Unlike mammals, you're likely to get more than your fill with these birds during your trek up Mount Kilimanjaro.
Reptiles — Jackson's chameleons and Dwarf Fischer's chameleons are the only reptiles you're bound to encounter during your hike up Mount Kilimanjaro. These critters are found on the lower slopes of the mountain and are native to East Africa alone.
---
1. Colobus Monkey
The colobus monkey is a Tanzanian native that lives in family groups high in the trees. (2) If you see one, he most likely has a sister or brother in a nearby tree. Look for these monkeys' distinctive black-and-white tails.
---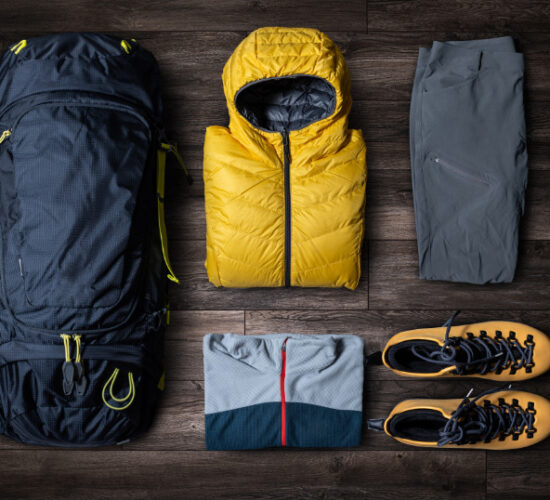 Access A Complete Equipment List Recommended For Kilimanjaro Treks
---
2. Serval Cat
The serval cat is a wild cat with the coloring of a cheetah, but it is smaller and much more slender than its counterpart. (3) Serval cats prey on small rodents but will eat almost anything, including antelopes, wild rabbits, insects, reptiles, and even grass.
---
3. White-Tailed Mongoose
Mongooses are perhaps best known for their ability to take down large, venomous snakes such as cobras. (4) The White-Tailed Mongoose is distinguished from other mongooses by its long, white fluffy tail.
---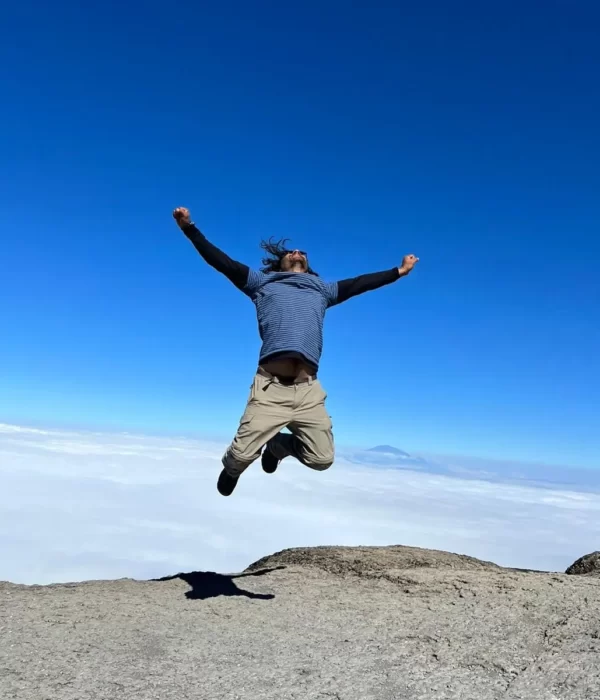 Get A Full 4-Step Training Guide For Kilimanjaro
---
4. White-Necked Raven
This blackbird with a white feather collar around its neck can be seen at high-altitude campsites. (5) Ravens eat anything, including human food.  So, even if your snacks are in a container, don't leave them out.
---
5. Duiker
A duiker is a type of antelope. The name 'duiker' derives from the Dutch word "to dive," which accurately describes this animal's leaps into the bushes to avoid predators. (6)
---
Prevent Altitude Sickness Using 4 Effective Acclimatization Techniques
---
6. Marsh Mongoose
The Marsh Mongoose, while smaller than its white-tailed cousin, enjoy swimming in swampy areas. (7)
---
7. Bush Baby
This small nocturnal primate is known for its adorable features and wide eyes. These animals are most active at night, jumping through the trees and making a lot of noise. (8)
---
Access 4 Months To Avoid Crowds During Your Kilimanjaro Hike
---
8. Tree Hyrax
Tree hyraxes live in forested areas near Kilimanjaro's lower forests. You might hear a tree hyrax before you see it; these fascinating creatures have a distinct 'call' in the early evening and at night. (9) The noises range from a cackle to a shriek.
---
9. Aardvark
This unusual but fascinating animal can only be found in Sub-Saharan Africa. While they resemble pigs, they are actually related to elephants. (10) Their name is derived from the Afrikaans word for "ground pig".
---
Compare Summit Difficulty Rates According To 6 Kilimanjaro Hiking Routes
---
10. Blue Monkey
The Blue Monkey, also known as the Diademed Monkey, mainly stay in tall trees which provide both food and shelter. They primarily eat fruits and figs, but will also eat insects, leaves, twigs, and flowers. (11) A big number of them can be found around the Mandara Huts on the Marangu route.
---
11. Four Striped Mice
Four Striped Mice are slightly larger than house mice and look a lot like chipmunks with four black stripes down their backs. (12) Unlike other mice, they are more active in the mornings and late afternoons. During the day, you'll commonly see them either resting in groups or hunting for food alone.
---
Avoid 8 Common Mistakes That Lead To Failed Summit Attempts On Mount Kilimanjaro
---
12. Jackson's Chameleon
On Kilimanjaro there are three-horned chameleon known as Jackson's chameleon and a smaller two-horned chameleon known as Dwarf Fischer's chameleon. (13) Chameleons are a type of lizard found mainly in Africa. They are known as one of the few animals that can change skin color, which they do in response to its emotions, changes in light, temperature or humidity.
---
13. Malachite Sunbird
Sunbirds are plentiful on Kilimanjaro. A particular good place to see them is the Karanga Valley, which you will cross if you climb the Lemosho, Shira or Machame Routes. You will often hear them before you see them. (14)
---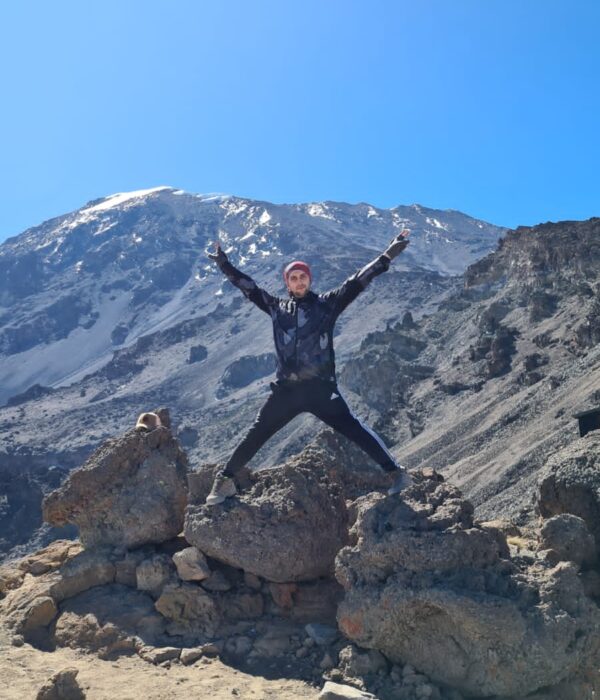 Save Up To $5,000 On Your Overall Cost Of Climbing Mount Kilimanjaro
---