The degree of difficulty required to climb Mount Kilimanjaro via Western Breach is classified as a IV, according to the Yosemite Decimal System, and a Grade I for alternative trails. (1) This is because there are no technical skills or equipment required to reach Kilimanjaro's summit at Uhuru Peak. As long as you're well-conditioned and can walk up to 7 hours at a time, you should be in great shape to successfully climb Kilimanjaro. That said, do not underestimate this undertaking because many hikers commonly face altitude sickness, food poisoning, fatigue, bad weather and a lack of sleep. In short, this post will highlight various challenges, you're likely to encounter during Kilimanjaro hikes, and the preventative measures you can implement in order to ensure you reach the summit. (2)
Mount Kilimanjaro's Climbing Grades
| | |
| --- | --- |
| | Degree of Difficulty |
| Yosemite Decimal System (YDS) | Class I, II, III & IV |
| British Grading System | Severe (S) |
| UIAA Grading System | Class V |
| Romanian Alpine Grades | Class 1A |
| Alaskan Grading System | Grade 2 |
How Hard Is It To Climb Mount Kilimanjaro?
Northern Circuit Route — According to the Yosemite Decimal System, the Northern Circuit trail has a difficulty classification grade of I. This trail leading up to the summit is gradual and does not require any form of scrambling.
Lemosho Route — The Lemosho route, which is the new Shira route, also has a difficulty classification grade of I, on the Yosemite Decimal System, and III, when scrambling along the Barranco Wall. However, hikers that choose to ascend via the Western Breach ought to expect a difficulty classification grade of IV.
Machame Route — Similar to the Lemosho route, most of the Machame trail has a difficulty classification grade of I, on the first ascent. However the degree of difficulty quickly increases to III, when scrambling along the Barranco Wall. As mentioned earlier, hikers that choose to ascend via the Western Breach ought to expect a difficulty classification grade of IV.
Rongai Route — The Rongai trail has a difficulty classification grade of I, based on the Yosemite Decimal System, and is very easy to traverse. Hikers are not required to know any basic scrambling skills or carry with them technical climbing equipment.
Marangu Route — The Marangu route is a very steep trail but still holds a difficulty classification grade of II. Even though the trail has a slightly higher vertical, compared to other Kilimanjaro routes, there's actually no scrambling involved during the trek.
Umbwe Route — The Umbwe route is often reserved for very experienced mountaineers. This is because the trail is steep and holds a difficulty classification grade of IV, when climbing along the Western Breach. Technical equipment will be required on this climbing route, with some scrambling involved throughout the trek.
---
Get To Know 4 Effective Techniques That'll Prevent Altitude Sickness On Mount Kilimanjaro
---
1. Altitude Sickness – Will Be The Highest Form Of Risk During Your Mountain Climbing Adventure
Avoiding altitude sickness is really one of the hardest parts of climbing Kilimanjaro. Your ability to acclimatize and get used to the low oxygen in the air, while still having to trek long distances, is what sets Kilimanjaro apart from your average weekend hikes. This is why Kilimanjaro vs Everest Base Camp is a far more common comparison than Mount Whitney vs Mt Kilimanjaro. (3)

How To Prepare For Africa's Highest Peak
To get around this, you'll have to condition yourself above 3,000m, at least 1-month prior to your arrival in Tanzania. This will help your body better adjust to higher altitudes on Mount Kilimanjaro. Otherwise, if you're on a tight budget or can't find the extra time, you could also engage in breathing exercises, 4 times a week, to simulate lower atmospheric oxygen levels before you attempt Kili. Pressure breathing exercises, belly breathing exercises and breath-holding drills are simple breathing exercises to help condition your body for Kilimanjaro. (4)

How A Hike To Lava Tower Can Prevent Altitude Sickness On Mount Kilimanjaro
Once on the mountain, apply the pole, pole (slow-slow) system when you start your hike in the morning until you get to camp in the afternoons. This system will help your body gradually adjust to elevation changes so you don't get altitude sickness throughout your trip. To round out the day, your lead Kilimanjaro tour guide will guide you up 50-100m and bring you back down. This process is called trek-high and sleep-low, which is often applied on your way to Lava Tower. (5) It's an acclimatization system that'll ensure you adjust during your sleep, while helping you better anticipate elevation gains when you wake up in the morning.

Water, A Good Diet & Medication Can Equalize The Playing Field On Mount Kilimanjaro
Diamox is medicine used to prevent altitude sickness, while hiking at high altitudes. If you happen to consider taking it, test the medication at home in a controlled setting for 4 days, at least 2 weeks prior to your arrival, in order to determine your body's reaction to the doses (125-250mg). (6) This experiment will also help not confuse the side effects of the medication for altitude sickness. Consult your doctor before engaging in this experiment to rule out any allergies and to find out the right dosage for your body mass.

---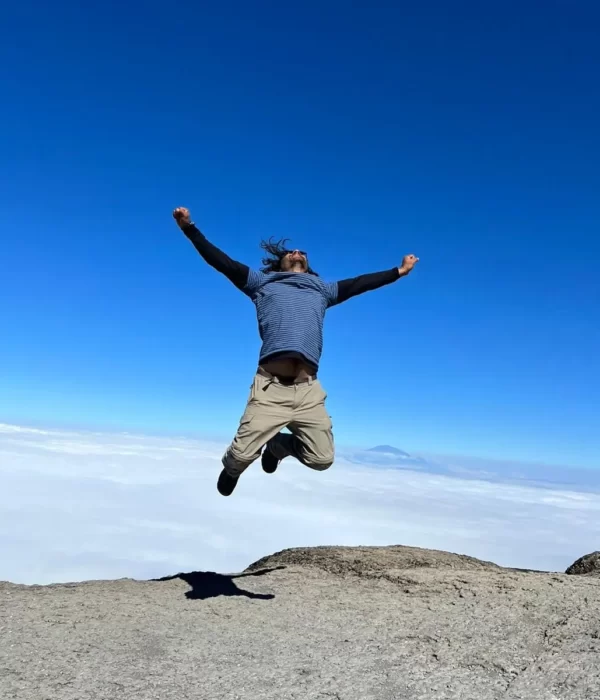 Get A Full 4-Step Training Guide For Mount Kilimanjaro
---
2. Fatigue – Is Determined By How Long You Trek The Mountain's Routes
It's worth noting that most hikers risk fatigue when they climb short hiking trails on Kilimanjaro. That's because you're bound to hike 8-9 hours at a time with little room for physical recovery. This can become especially difficult if you haven't gone through proper training before attempting Kilimanjaro. (7)

How To Prepare For Kilimanjaro's Difficulty
For the most part, you don't need any fancy training since Kilimanjaro isn't really a technical climb. Extensive cardio exercises will do the trick. Groups that tend to do exceptionally well on Kilimanjaro are often mountaineers and runners.
How To Prevent The Physical Difficulty Of Climbing Kilimanjaro
The best method around this is to hike longer routes on Kilimanjaro so you have short hiking intervals with plenty of room for recovery. This makes longer climbing routes on Mount Kilimanjaro very easy for hikers that are not used to trekking long distances. A good 7-9 days of hiking is a great range to keep your body fully recovered so you don't undergo fatigue on Kilimanjaro. This is why when you compare Lemosho vs Machame route, you'll realize the extra day spent hiking the Lemosho route is the reason Machame has a lower success rate, despite them being the same trail. Compare Kilimanjaro climbing reviews in order to figure out which Kilimanjaro route is suitable for your trip. Otherwise if climbing Kilimanjaro on a budget is what you are looking for, it's best you opt for the Machame route in order to save money, instead of trying to figure out how to climb Kilimanjaro without a guide.
---
Avoid 8 Common Mistakes That Lead To Failed Summit Attempts On Mount Kilimanjaro
---
3. Weather Conditions – Can Be Extreme Near The Summit
Another thing that can make climbing Kilimanjaro difficult, is adverse weather conditions. Expect blustery winds, snowfall with ice and unpredictable rains to come about at any point during your hiking adventure. The mountain's weather conditions are notoriously unpredictable, but you'll find most times of the year to be stable and much better for hiking the mountain. (8)
How To Prepare For Kilimanjaro's Weather Conditions
As you get higher up, the temperature drops significantly at night, so if you know you suffer from cold temperatures, you'll need to be prepared and have the right gear with you. The wrong gear can make your life on the mountain much more difficult.
Avoiding Extreme Weather Conditions On Mount Kilimanjaro
February, August and September have the warmest weather conditions although, if you'd like to avoid crowds, schedule your hike either in June, July, October, December, or February because months that are close to the rainy seasons are usually less crowded. Overall, expect good weather conditions within these months. Trails should be dry and much easier to navigate with a group.
---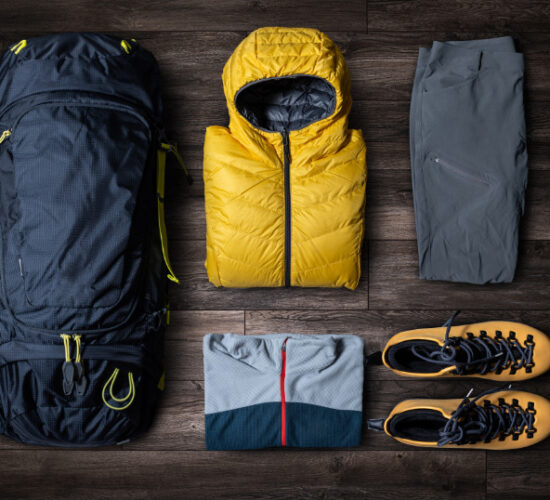 Gain Access To A Complete Kilimanjaro Equipment List
---
4. Accommodations – Can Disrupt Your Ability to Sleep Near The Base Camp
If you're not used to camping and outdoor living, you may find sleeping on Kilimanjaro a bit hard. That's because weather conditions on Kilimanjaro may frequently disrupt your sleep at night. Inflatable mats get extremely cold, due to the air density within the mattress, while tents are unable to keep winds from howling throughout the night. (9)

How To Prepare Yourself For Kilimanjaro's Sleeping Conditions
Bring a pair of earplugs to block out the winds and use a foam mattress underneath your sleeping bag. This will ensure you're warm and are sound asleep at night.
How To Prevent Disruptive Sleeping Patterns On Kilimanjaro
If you're still not sold on tented accommodations, hike the Marangu route because the trail has sleeping huts instead of tents for accommodations. Marangu route has poor acclimatization landscapes but the hut accommodations make for a much more enjoyable hiking experience.
---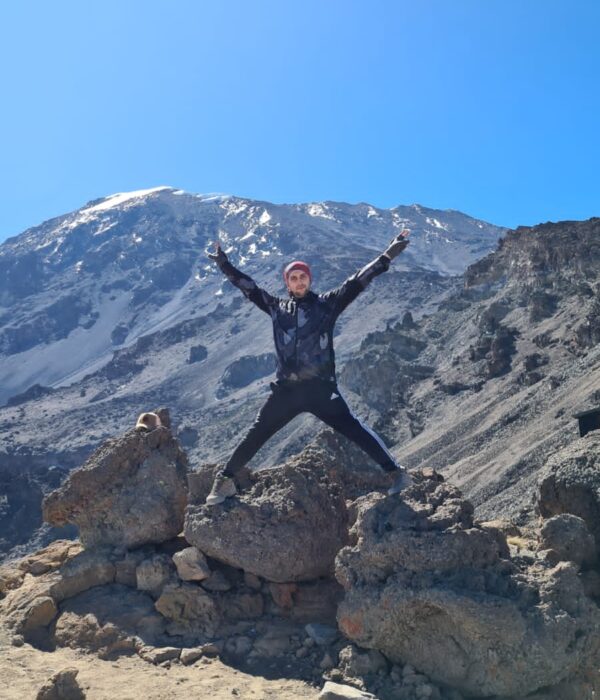 Save Up To $5,000 On Your Overall Cost Of Climbing Mount Kilimanjaro
---
5. Food Poisoning – Can Happen At Any Point Of Your Trekking Tour
Food poisoning is often overlooked but it contributes to a great deal of failed summit attempts on Kilimanjaro. This is due to unsanitary measures and contaminated water.

Preventing Food Poisoning On Mount Kilimanjaro
Bring purification tablets because water is conserved and boiled on Mount Kilimanjaro but, unfortunately clean water can't be accessed above 13,000ft. Support staff may sometimes not go to great lengths to get you clean water, when at high altitudes, so it's best to bring your own purification tools (tablet or liquids) as extra precautions. (10) If you find it hard, you can add some flavorings, in the form of electrolyte powders or liquids, or simple squash.