All trekkers must be accompanied by a licensed and registered tour guide, according to the Kilimanjaro National Park. (1) As a result, before beginning your Kilimanjaro hike, you and your local Kilimanjaro guide will need to register with the Parks Authority, and you will be asked to sign-in at each camp along your Kilimanjaro route. This makes climbing without a Kilimanjaro guide impossible, especially since local guides and rangers are well familiar with one another and can tell when someone does not belong. If you are caught climbing Kilimanjaro without a licensed guide, you may be fined, imprisoned, or deported back home. (2)
Furthermore, your expedition's lead guide must be employed or affiliated with a registered, local, and licensed Kilimanjaro tour operator because they are the only entity recognized to obtain park permits for your expedition. As a result, independent guides who are not linked with a trekking agency are unable to obtain hiking permits lawfully.

Having a full staff to guide the climb, carry supplies, and handle camp chores may give some people the impression that they are being overly pampered. They want to believe that they have fully earned the summit. This is why they are also embarrassed by the four-star service they receive from a big staff of porters, cooks, and guides.
Secondly, some people prefer to climb alone in order to save money. The cost of a Kilimanjaro adventure is not cheap. Though park fees account for the majority of operating expenses, employee wages are the second largest component. (3) Eliminating the mountain crew would be a logical method to cut costs.
---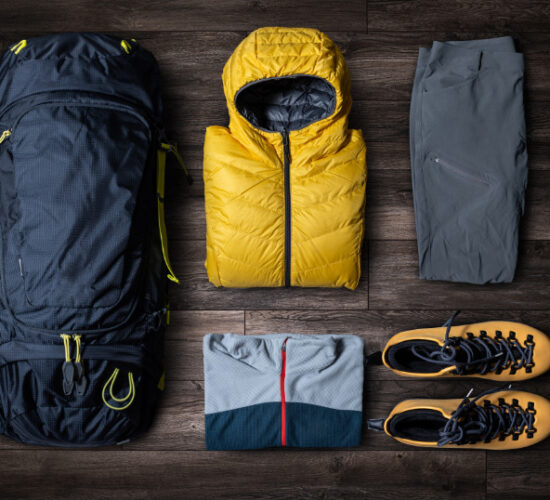 Gain Access To A Complete Kilimanjaro Equipment List
---
Can You Climb Kilimanjaro Without A Guide & Support Crew?
Lead Guide —- Because the Kilimanjaro National Park Authority declared it mandatory to climb Kilimanjaro with a licensed tour guide, you cannot trek Kilimanjaro on your own. This policy toward unsupported treks was introduced in 1991 by Tanzania's tourism governing body, Tanzania National Park Authority (TANAPA). (4)
Assistant Tour Guide —- Though no specific guides are mentioned as being required for Kilimanjaro hikes, the rule applies to anyone seeking to assume a guiding position.
Cooks —- On Kilimanjaro, having a chef is not required, but you will be responsible for feeding yourself and your team.
Porters —-  Though porters are not mandatory for Kilimanjaro trips, you will need them to transport tents, propane, food, and hiking gear. This is due to the fact that the last two requirements necessitate good camping with adequate camping gear and culinary equipment. (5)
---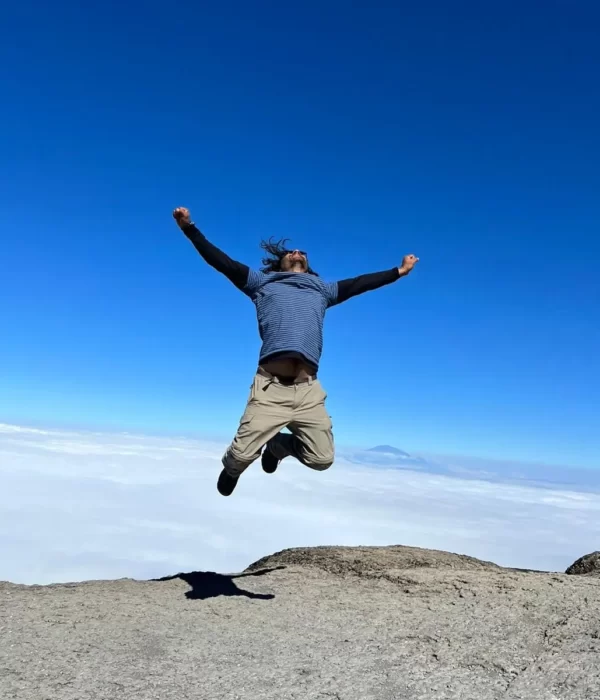 Get A Full 4-Step Training Guide For Mount Kilimanjaro
---
1. Climbing Kilimanjaro Without Lead Guides
Climbing Kilimanjaro without a lead guide is illegal. Hikers must be accompanied by a lead hiking guide appointed by a travel operator during Kilimanjaro trips. Some operators provide a lite version in which hikers are allowed to carry more than their own kit in order to reduce the number of support crew on the mountain however, the high number of support staff corresponds with the higher level of care on Mount Kilimanjaro.
---
Get To Know 4 Effective Techniques That'll Prevent Altitude Sickness On Mount Kilimanjaro
---
2. Climbing Kilimanjaro Without Assistant Guides
Climbing Kilimanjaro without assistant guides can be difficult. Your operator will assign assistant guides in addition to a main guide based on the number of hikers present throughout the adventure. This is due to the fact that your body's reaction to altitude can differ greatly from other hikers on the mountain, and having an assistant guide present will help monitor your status and assist in any emergency. (6) This procedure is quite standard with high peak climbs, especially when you compare Kilimanjaro vs Everest Base Camp.
---
Access 4 Months To Avoid Crowds During Your Kilimanjaro Hike
---
3. Climbing Kilimanjaro Without Chefs
Climbing Kilimanjaro without cooks is possible. However if you choose to hike the mountain without one, you must bring enough dry foods to sustain you and your guide the entire excursion. (7) That's because carrying fresh food up the mountain with just a guide will be difficult.
---
Compare Summit Difficulty Rates According To 6 Kilimanjaro Hiking Routes
---
4. Climbing Kilimanjaro Without Porters
Climbing Kilimanjaro without porters is possible. However, access to water is a challenge. To climb unsupported, you'd need to have enough water to last you over 13,000 feet, in addition to all of your other gear, because there's no reliable source of water after that elevation. In other words, for the most challenging stages of the climb, your pack weight could exceed 35kg. So, while it is theoretically possible to climb Kilimanjaro without porters, it is difficult in practice.
---
How To Climb Kilimanjaro For Free?
The cheapest way to climb Kilimanjaro is to raise money for a charitable cause and then subsidize the funds in order to cover your Kilimanjaro hike. That's because you cannot climb Kilimanjaro without paying a registered company, a licensed guide or Kilimanjaro's park entry fees that could amount up to $1,529.
1. Climb Kilimanjaro For Charity
Climbing Kilimanjaro for charity is one of the coolest and best methods of climbing Kilimanjaro for free. This can be achieved by either creating an online GoFundMe campaign and promoting it on social media, to your friends and family, or by passing out fliers in your community at church, your neighborhood, and/or community center. This requires creativity, but if done well, 10-20% of the total cash donated might subsidize the cost of your Kilimanjaro trip. Once you've got that down, learn how to prepare for Kilimanjaro and compare the Lemosho vs Machame routes on Kilimanjaro. climb one of the longest trails on Kilimanjaro. Your Kilimanjaro success rate will be determined by how long you climb Kilimanjaro because you'll leave your body enough room to physically recover and acclimatize to low atmospheric oxygen levels.

---
Avoid 8 Common Mistakes That Lead To Failed Summit Attempts On Mount Kilimanjaro
---
2. Write-Off Your Trip As A Business Expense
Another way to climb Kilimanjaro for free is to deduct it as a business expense. This will, of course, be determined by your jurisdiction, qualifiers, and the structure of your business. Sometimes simply writing off your flights as a business expense might save you a significant amount of money on your entire cost of the trip. Before making any necessary arrangements, I recommend that you speak with an accountant and/or a lawyer in your area.
---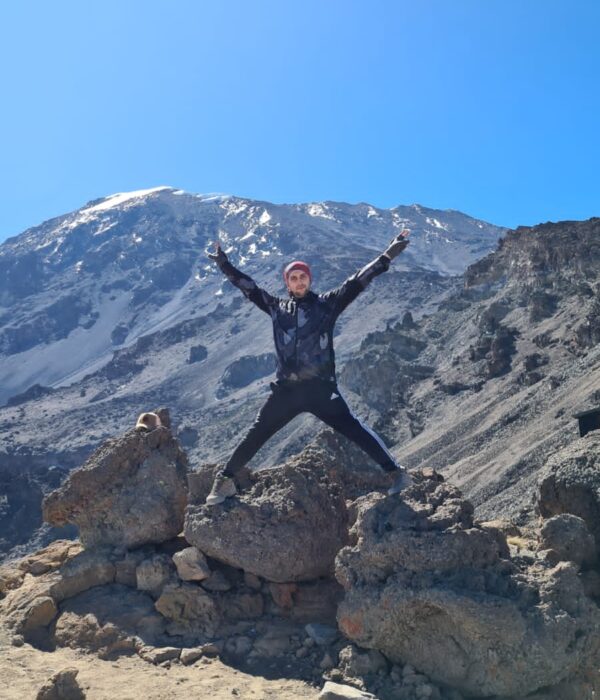 Save Up To $5,000 On Your Overall Cost Of Climbing Mount Kilimanjaro
---
3. Suggest A Corporate Retreat
The last approach to climb Kilimanjaro for free is to propose it as a memorable and social-building activity for your coworkers. Every year, a large number of groups come to climb Kilimanjaro as part of a social retreat. Once the group realizes how hard it is to climb Kilimanjaro, not only will it foster trust among your peers, but it will also forge a strong bond within your team.