The Machame route ranks third in overall performance but is the most popular route on Mount Kilimanjaro. That's mainly due to the route's affordable costs, in addition to its good acclimatization opportunities and gradual ascents. Just like the Lemosho trail, the Machame route is also known for its beautiful scenery, diverse landscapes and relatively high success rates. That's because Machame and Lemosho are essentially the same trail, except for the first two days of trekking. Moreover, the route's 6-7 day hiking duration will give you plenty of opportunity to sing and dance with natives, as well as engage in international cultural exchanges.
---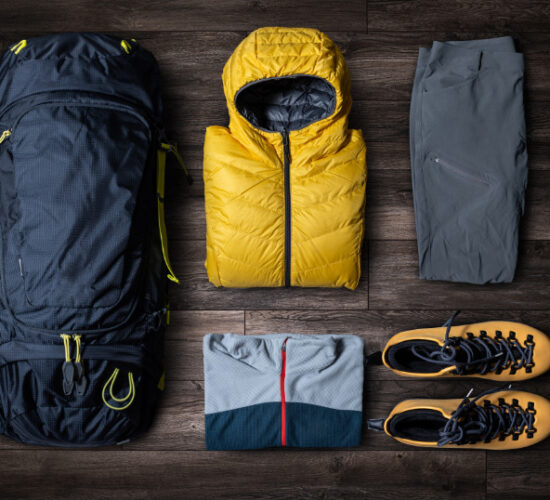 Gain Access To A Complete Kilimanjaro Equipment List
---
Aside from its diverse scenery, you'll also come across various mammals, birds and reptiles during the expedition. Although many reside on the lowers slopes of the trail, this long-distance footpath remains decorated with unique plants and vegetation, as you trek through its various ecological zones. To wrap up this article, the following post will briefly highlight what you should pack and bring to the trek, how you ought to approach the hike, and the standard of service you should expect from your tour operator.
---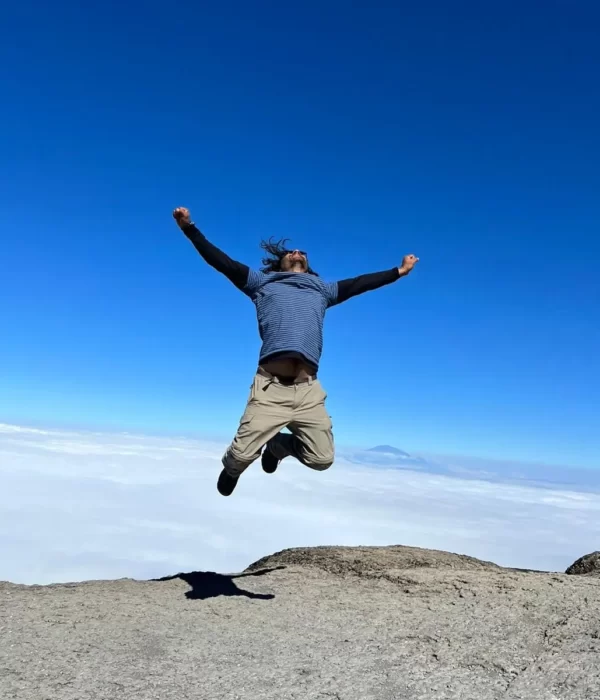 Get A Full 4-Step Training Guide For Mount Kilimanjaro
---
How Does The Machame Travel Itinerary Differ From Other Mount Kilimanjaro Climbing Routes?
The Machame route performs exceptionally well among first-time hikers above 3,000m (10,000ft) who are under 30-years of age. 
The trail provides excellent acclimatization opportunities throughout its 6 and 7-day hiking variations. 
The route has incredible scenic viewpoints and abundant wildlife. 
The trail offers affordable hiking costs compared to other popular routes on Mount Kilimanjaro. 
The route boasts an 85% success rate, on its 7-day itinerary, and a 73% success score, on its 6-day hiking program.
---
Get To Know 4 Effective Techniques That'll Prevent Altitude Sickness On Mount Kilimanjaro
---
List Of Highest Mountain Peaks Of Africa & The Seven Summits
7 World Summits Ranked
7 African Peaks Ranked
🇳🇵 #1. Mt Everest
8,850m/29,035ft
🇹🇿 #1. Mt Kilimanjaro
5,895m/19,340ft
🇦🇷 #2. Mt Aconcagua
6,962m/22,829ft
🇰🇪 #2. Mt Kenya
5,196m/17,047ft
🇺🇸 #3. Mt Denali
6,190m/20,320ft
🇺🇬 #3. Mt Stanley
5,119m/16,794ft
🇹🇿 #4. Mt Kilimanjaro
5,895m/19,340ft
🇺🇬 #4. Mt Speke
4,890m/16,043ft
🇷🇺 #5. Mt Elbrus
5,642m/18,510ft
🇺🇬 #5. Mt Baker
4,844m/15,892ft
🏳 #6. Mt Vinson
4,892m/16,067ft
🇨🇩 #6. Mt Emin
4,798m/15,741ft
🇵🇬 #7. Mt Carstensz
4,884m/16,023ft
🇺🇬 #7. Mt Gessi
4,715m/15,469ft
This table lists of 7 world & 7 African summits ranked.
1. The Risk Of Altitude Sickness On This Long-Distance Trail Is Relatively Low
The risk of altitude sickness is very low on the Machame route, since the trail has descent acclimatization profiles and resources to help you adapt to high altitudes. For starters, the route's average elevation rise, on a day-to-day basis, is somewhat low. This allows your body to slowly adjust to various elevation gains, while you trek through long distances. Moreover, aside from the acclimatization systems in place, the Machame route's hiking landscape also offer an opportunity to go through an acclimatization session, before pushing toward the summit at Uhuru Peak. That's because going through an acclimatization process, before approaching the summit, makes for an easier finish, when you're on the last stretches of the trek.
Cumulative Elevation Gains On The Machame Trail:
A good rule of thumb for altitude gain should be no more than 400m per day. Gaining too much altitude too soon may result in altitude sickness like Altitude Mountain Sickness (AMS), High Altitude Pulmonary Edema (HAPE), and High Altitude Cerebral Edema (HACE). Unfortunately for beginners, the Machame route just about beats the mark by 35m. This means anyone that hikes the climbing route, without any prior experience to high altitudes, may have a slight chance of undergoing altitude sickness. Although that's the case, good conditioning at a 3,500m elevation, prior to your arrival, should set you on the safe side since it has been shown to help hikers adjust on the trail.
Acclimatization Landscapes On The Machame Trail:
Acclimatizing before attempting Kilimanjaro is the best way to avoid altitude sickness on the mountain, but it's even better if you can gain additional acclimatization as you approach the summit.
Now where a few trails, like the Machame route, stand out in particular, is the duration spent acclimatizing at 4,630m before approaching the summit at Uhuru Peak. That's because you're far more likely to adjust up to 5,895m, when you've already acclimatized at 4,630m during your trek. This simple acclimatization process at Lava Tower is the reason the route performs exceptionally well across the board. Especially among first time hikers above 3,000m (10,000ft).
Hydration Opportunities On The Machame Trail:
Another way to combat altitude sickness on the Machame trail is to drink up to 6L of fluids per day. This helps increase blood oxygen saturation levels and aids in faster recovery from the effects of low oxygen. As luck would have it, there are various water resources that are readily available at campsites, on the Machame trail. Therefore, it makes it easier to maintain adequate hydration levels throughout the trek. Dehydration occurs due to a combination of factors, including high energy expenditure, excessive urine output, and limited access to water.
Acetazolamide:
If you're looking for an extra edge, on the Machame route, you may consider taking Acetazolamide, which is otherwise known as Diamox. Acetazolamide is medication used to prevent altitude sickness, at high elevation areas. This includes mountain climbing, trekking and various other altitude adventures. However the medication does come with a few side effects, so it wouldn't be wise to use it if you're allergic to sulfur, are pregnant, have diabetes, or have kidney or liver problems. Common side effects of Acetazolamide include nausea, if taken with Malorone, tingling in the hands and face, dizziness, dry mouth, and drowsiness.
Mount Meru, Tanzania:
If you don't have access to peaks around your area where you can acclimatize, before attempting the Machame trail, what you could also do to adjust yourself before the trek is hike Mount Meru. The mountain sits in close proximity to Mount Kilimanjaro and only takes 3-4 days to complete. Hikers that attempt Mount Meru beforehand are often well conditioned to perform incredibly well, when they hike Mount Kilimanjaro.
---
Access 4 Months To Avoid Crowds During Your Kilimanjaro Hike
---
2. Machame Trekking Adventures Offer Abundant Wildlife Encounters, Cultural Immersion with Chaga People, and Scenic Viewpoints
Trekking adventures, along the Machame trail, are filled with incredible wildlife sightings, as well as exceptional lookout points, gazing over the captivating shrublands. Animal species are mostly found in the route's rainforest, together with the mountain's heath and moorland zones. Prior to climbing Kilimanjaro, you'll also come across indigenous chaga people that are native to the mountain's region. This indigenous group have inhabited the lower slopes of Mount Kilimanjaro, for hundreds of years, and are responsible for the mountain's vast vegetation. However as you progress and culminate at the summit, you'll come to find the last remaining glaciers and ice fields that once crowned the mountain's beautiful peak. These ice sheets continue to diminish and are deemed to disappear within the next few decades.
Chaga People:
While you're on your way to the Machame Gate, you'll come across Chaga People. They are one of the largest indigenous Bantu-speaking ethnic groups in Tanzania and have traditionally inhabited the slopes of Mount Kilimanjaro. In modern times many Chaga people have abandoned their customary lifestyle in order to become entrepreneurs in the tourism industry, centered around Kilimanjaro and Arusha regions.
Rainforest:
At the onset of the Machame route, you'll be met by a dense and verdant rainforest. The forest is furnished with towering trees that have gnarled trunks, draped with moss, vines and a dense underbrush. These trees are complimented by babbling streams as well as various types of flowers such as the Kilimanjaro Impatiens and Gladiolus Watsonioides. Furthermore, you'll likely spot small mammals, reptiles and birds, as you trek through the route's tropical rainforest.
Black-And-White Colobus Monkey:
One small mammal, you'll spot at Kilimanjaro's rainforest zone, is the Black-And-White Colobus Monkey. This rare primate is native to Kilimanjaro and is commonly found in small family units. As their name implies, you can distinguish these creatures by their unique black and white fur that runs along their long tails. Although they are mostly found throughout Lemosho's rainforest, some have been spotted along the Machame route.
Heath & Moorland:
As you ascend to Kilimanjaro's midlands, you'll encounter an area known as heath and moorland zone. These shrublands possesses a lower biodiversity compared to the forested sections, however it is home to a number of peculiar vegetation. Here, above the forest canopy, you will traverse rugged paths surrounded by magnificent grasses, towering heathers, vibrant Kniphofia Thomsoniis, and brilliant yellow Protea Kilimandscharicas. If that's not enough, wait until you set your eyes on the massive Lobelia Deckeniis and Dendrosenecio Kilimanjaris. These plants can grow up to 5 meters in height and bear small yellow flowers at their peaks.
White-Necked Raven:
When you approach greater heights, the signs of wildlife and vegetation begin to diminish, due to an inhospitable climate. Nevertheless, the White-Necked Raven thrives in the high-altitude environment and are often found at Machame's campsites. These birds are known to break open containers and consume human food so, whenever you're at camping grounds, make sure you're food and snacks are out of sight.
Furtwängler Glacier:
The Furtwängler Glacier is relatively small compared to the previously expansive ice cap that once covered the summit of Mount Kilimanjaro. The glacier can be found in close proximity to the peak of Mount Kilimanjaro and is easily spotted as you approach Uhuru Peak. Due climate change, it is estimated that the glacier will be entirely gone by the year 2050.
Northern Ice Field:
The Northern Ice Field sits near the summit and is a beautiful sight to see, as you complete your trek. It is the largest body of ice remaining on Mount Kilimanjaro however, due to the effects of climate change, the ice field has been shrinking rapidly over the years. In fact, it is estimated that the ice on Mount Kilimanjaro could completely disappear within the next few decades. This would not only impact the natural beauty of the mountain, but it would also have significant consequences on the local ecosystems and communities that rely on Kilimanjaro's water resources.
---
Compare Summit Difficulty Rates According To 6 Kilimanjaro Hiking Routes
---
3. A Complete Set Of Hiking Equipment Can Lead To A Great Mount Kilimanjaro Trekking Experience
In addition to the standard hiking gear, you'll need to bring to Kilimanjaro, there are two ways to pack for the Machame trail: 
A. You're packing for a rock climbing ascent; or
B. You're loading up for an easy summit approach 
Either way, the right equipment for the Machame trail can make or break your summit attempt. That's because you will encounter a dramatic shift in climate that can suddenly transition from a hot and humid rainforest to a frigid world of ice and glaciers. This is why it's essential to pack appropriate hiking gear that can withstand varying weather conditions, as well as harsh terrains throughout the expedition. Below are a few items that shouldn't be overlooked, when you're putting together a Kilimanjaro packing list.
Backpacks For The Machame Trail:
The first item on this list is an appropriate backpack. Since you're going to be carrying this item throughout your climb, it's essential to pick out something comfortable, with an internal frame, padded shoulder, hip straps and sternum straps. This is because you're going to be loading up all your frequently used items such as snacks, drinking water, camera and extra layers of clothing. Additionally, it should also have a suspended mesh back that allows for proper ventilation, which is particularly crucial on warm and humid days on the trail.
Hiking boots For The Machame Trail:
The second item on this list is a pair of 4-season hiking boots that offer breathability. When preparing for your Machame trek, it's important to select comfortable, well-fitted hiking boots that are 2-sizes above your normal foot length. This will help avoid traumatized toes, blisters or sprained ankles during your hike. A good example of this is the Salomon Quests GTX. These boots are not only comfortable to wear, but they're also durable and effortless to maintain. They can withstand the harsh weather conditions of Mount Kilimanjaro's summit, together with its woodlands, as well as the surrounding montane grasslands and shrublands.
Trail Running Shoes Or Sneakers For Campsites:
The third item on this list is another footwear unit. Although it's not essential for hiking Mount Kilimanjaro, a pair of trail running shoes or sneakers are necessary for movements around campsites. That's because the weather conditions can become extremely cold, at higher altitudes, while the lack of developed campsites, on the Machame trail, may increase the risk of infections.
Flashlight Or Head Torch:
The fourth item on this list is a flashlight or head torch. When staying at campsites, on the Machame trail, or pushing toward the summit at Uhuru Peak, there's a pitch darkness that looms in the atmosphere. A flashlight or head torch are particularly useful in navigating around camp or walking during summit night. To be well equipped, it's important to pack an extra set of batteries that'll last 7-8 days total.
Trekking Poles For Descents:
The fifth item on this list is a pair of trekking poles. Although they're not necessary upon ascents, they're vitally important during descents. That's because trekking poles prevent injuries and minimize the impact on your lower body, when descending Mount Kilimanjaro. While the Machame trail has gradual slopes, the Mweka descent can be challenging. Trekking poles help distribute the load more evenly across your body, thus reducing the accumulated stress on your feet, legs, knees, and back. This is particularly beneficial when carrying a heavy backpack over a prolonged period of time.
Crampons Or Microspikes:
The sixth item on this list is a pair of crampons or microspikes. In general, when climbing Kilimanjaro, technical equipment such as crampons or microspikes are not necessary. You can complete the trek wearing boots, without any footwear attachments, at most times of the year. However during certain periods, when the mountain experiences excessive ice formation near the summit, special precautions need to be established. To ensure the safety of all climbers, you are advised to bring footwear devices that provide traction and prevent slipping on ice during these times.
Rock Climbing Gear For The Western Breach:
The seventh, eighth and ninth items on this list are a helmet, an ice axe and a rope. These items are only required, when ascending via the Western Breach route because the ascent path is known for its occasional rockfalls, steep and technical ascents, as well as strong winds and heavy snow. To bypass this area, you'll need technical equipment, in addition to basic technical climbing skills.
---
Avoid 8 Common Mistakes That Lead To Failed Summit Attempts On Mount Kilimanjaro
---
4. It's Much Safer Approaching The Summit Via Stella Point Than Mountain Climbing Through The Western Breach
The Western Breach is the fastest ascent path, to the summit of Mount Kilimanjaro, and is also a convenient way to explore Kibo's Crater, along with the Reusch Crater, Ash Pit and Furtwängler Glacier. However its biggest drawback is the high level of danger that comes along with the ascent route. While it is a quieter path, compared to the southern slopes of Kibo, the route releases rockfalls that have killed hikers in the past. So if you intend to approach the summit via the Western Breach, your tour operator will likely require you sign a waiver form, in order to avoid legal trouble.
Scrambling:
Since the Western Breach is a technical route, some scrambling is necessary at specific points. This means you'll have to use your hands and feet to scale 850m (2,800ft), over a distance of 2km (1.2mi). Despite the route's steep and rocky terrain, the Western Breach has breathtaking sights that overlook the Arrow Glacier Camp.
Scree:
The actual scree conditions vary, depending on the time of year and recent snowfall. However you should expect to traverse snow-covered sections, while scaling the Western Breach route on Mount Kilimanjaro. To do so, you'll need to wear crampons or micro-spikes in order to tackle a series of snow crossings and icy rock areas.

---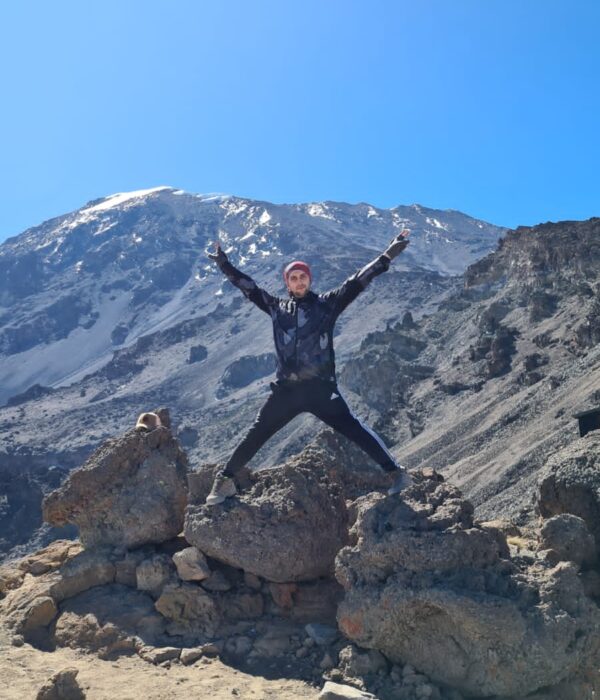 Save Up To $5,000 On Your Overall Cost Of Climbing Mount Kilimanjaro
---
5. Camping Accommodations On This Walking Tour Vary Considerably
The Machame route offers public campsites for camping tents and luxurious glamping huts. These accommodations will vary according to your tour operator, so make sure to get the specific information before your arrival. Meals are served in mess tents, while some groups are provided with a portable toilet that features a zipped tent. The zipped tent provides privacy and protection from harsh weather conditions such as rain, snow, and wind. Additionally, the portable toilets, mess tents, camping tents and glamping huts are assigned to dedicated porters that are in charge of cleaning and carrying them up the mountain. 
Camping Tents:
Camping tents that are commonly used on the Machame route are dome tents and tunnel tents. While the freestanding dome, or geodesic, tents provide sufficient headroom to eat and read, tunnel tents do not possess the same feature. Instead, tunnel tents provide a more efficient sleeping space because they have a narrower and lower shape. However because dome tents have a circular base that rises to a central point, they are less vulnerable to strong winds and can be set up on rocky terrain, without the use for guylines. Tunnel tents, on the other hand, are more susceptible to wind gusts and require guylines for support. This makes them unsuitable for rocky or hard terrain.

Glamping Canvases:
Glamping canvas accommodations, offered on Mount Kilimanjaro, boast of luxurious amenities such as plush mattresses, cozy beds, and comfortable chairs. These accommodations provide ample space for relaxation during outdoor stays and are exclusively tailored to meet the needs of individuals seeking a high-end experience. These lavish accommodations are commonly reserved for private treks, exclusive groups and are typically not available for standard group expeditions.
---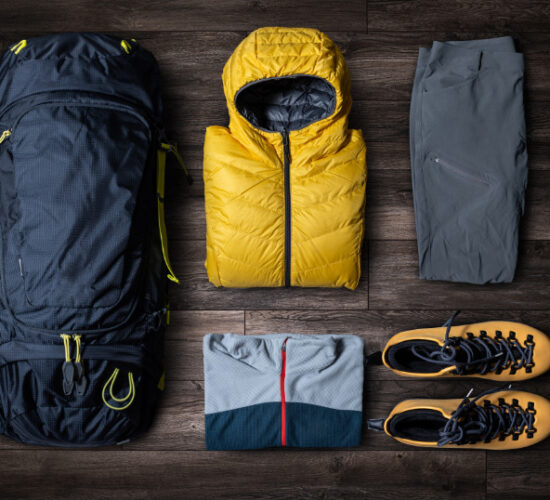 Gain Access To A Complete Kilimanjaro Equipment List
---
6. Notable Groups & People That Have Climbed Kilimanjaro Mountain Using The Machame Trail
Every year, approximately 20,000 people climb Mount Kilimanjaro and about 60% make it to the mountain's summit. Although that's the case, It's encouraging to know that everyone, even children as young as 7 years old, have successfully climbed the African giant. You'll often find a diverse set of groups or individuals during your climb, so it's not rare to come across something out of the ordinary. Some may show up as a large group, while many come as solo travelers. Everyone, including climbers in their mid-80s and physically challenged individuals, has a place on the mountain and a chance to succeed. Therefore, below you'll find a list of notable mentions that have trekked the Machame route on Kilimanjaro.
Indonesia Seven Summits Expedition (Group):
A group of mountaineers, known as the Indonesian Seven Summits Expedition Mahitala Unpar (ISSEMU), climbed Mount Kilimanjaro in August 2010, as part of their stunt to complete the seven summits. They were fortunate to reach Uhuru Peak via the Machame route and, upon succeeding, the team marked Indonesia as the 53rd country to have their citizens reach the summit of all seven peaks.
Satyarup Siddhanta (Mountaineer):
Mountaineers, such as Satyarup Siddhanta, have also set Guinness World records associated with the Machame trail. Satyarup Siddhanta is the youngest mountaineer in the world and the first from India to climb both the Seven Summits and the Volcanic Seven Summits. This was not Satya's only summit via the Machame route, as he had previously hiked the trail in 2 separate occasions. Once on 29 June, 2012, with a team of nine and, again on 14 June, 2018, with a team of five.
David Wells (Politician):
A Canadian politician that goes by the name of David Mark Wells, from Newfoundland and Labrador, had also succeeded in hiking Mount Kilimanjaro via the Machame trail. He accomplished this feat in 7 days, by climbing in the alpine style.
---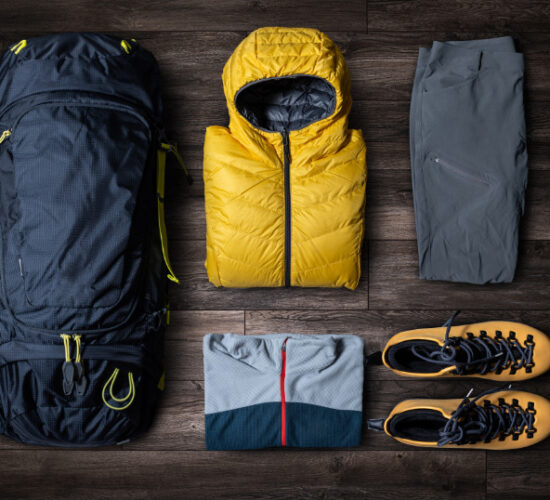 Gain Access To A Complete Kilimanjaro Equipment List
---
7. Getting To The Machame Trail Can Be A Bit Tricky
The best possible way to get to Mount Kilimanjaro is by getting to Moshi or Arusha towns. That's because this is where most tour operators, that offer Kilimanjaro treks, are stationed. This means you're likely to spend two nights or more, before and after the trek, at either regions. The good news about Arusha and Moshi is that both locations are bustling with activity and offer a variety of good lodging options, restaurants, stores and rentals to explore.
Kilimanjaro International Airport:
If you're travelling from overseas or Zanzibar, flying into Kilimanjaro International Airport (JRO) is the best and convenient way to get to Kilimanjaro. The airport is located about 42km from Moshi town and approximately 50km from Arusha town. However, due to possible traffic, you should expect transfers to take 45-minutes to an hour. A good workaround to the long commute is by catching a connecting flight to Arusha Airport instead. Although it's worth noting that this would only work if your Kilimanjaro tour operator is stationed in Arusha town.
Arusha, Tanzania (Arusha Region):
If you plan to go on a wildlife safari tour, following your Kilimanjaro hike, Arusha would be an ideal destination. This is because Arusha town is situated near Mount Kilimanjaro and many other safari destinations such as the Serengeti National Park, Ngorongoro Conservation Area, Lake Manyara National Park, Tarangire National Park, and Arusha National Park. Additionally, the town is located at the base of Mount Meru, which stands at an elevation of 4,566m. This also makes it a convenient spot for acclimatization, before embarking on your Kilimanjaro trek.
Moshi, Tanzania (Kilimanjaro Region):
If your sole focus is hiking Mount Kilimanjaro and you don't plan to embark on any other additional trips, then Moshi town would be the proper destination for your Kilimanjaro hike. This is due to the fact that Moshi town is located on the lower slopes of Mount Kilimanjaro and the commute to the mountain will be rather short.
Kilimanjaro National Park (Kilimanjaro Region):
On the day of your hike, you will be transported to Kilimanjaro National Park from either Arusha or Moshi town, in order to register at the Machame Gate. The park includes Mount Kilimanjaro above the tree line and the surrounding montane forest belt above 1,820 meters (5,970 feet). Once you have completed your registration, at the Machame Gate, you will then start your ascent to the summit with your guides and support team.
8. A Non-Topographic Map Of The Machame Trail
The route map shows where the Machame trail joins the Lemosho route on Mount Kilimanjaro. This link on the map occurs between Shira and Barranco, before the routes ascend toward the summit at Uhuru Peak. The trek starts at the Machame Gate, which is situated at an elevation of 1640m, and approaches the mountain east. From there, the route covers a distance of approximately 62km (37mi), from one gate to another, regardless of hiking duration. 
---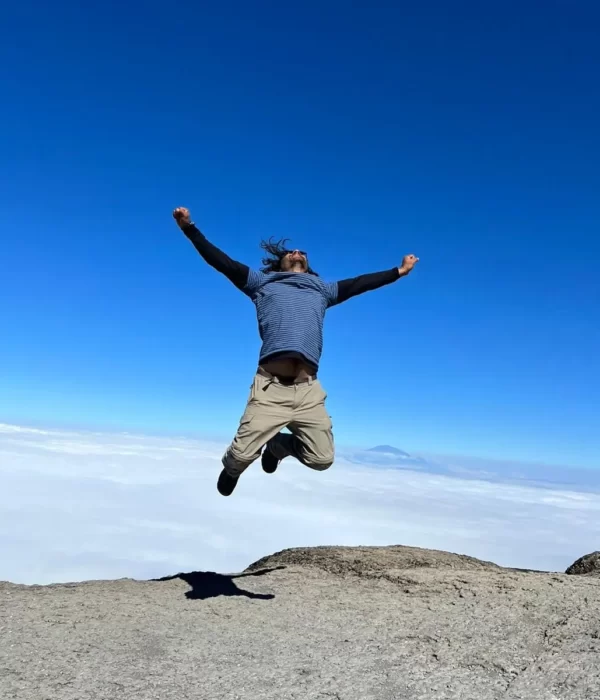 Get A Full 4-Step Training Guide For Mount Kilimanjaro
---
9. Final Thoughts About The Machame Trail And The Overall Kilimanjaro Mountain Climbing Experience
If you're thinking about hiking Mount Kilimanjaro and reaching its summit, there are few things you'll need to consider before planning your Kilimanjaro trip. Firstly, you'd want to assess a route that suits your overall hiking needs because doing so will help lay the foundation of how things work on Mount Kilimanjaro and the various steps you'll take to prepare for the trek. Secondly, conditioning your body as early as possible will ensure you don't succumb to any injuries, during your physical training. Lastly, appropriate hiking gear, that can withstand varying weather conditions, is essential for maintaining normal bodily functions. Therefore, among many other items, your Kilimanjaro packing list should include a wool hat, rain coat, 3 thermal fleeces, 2 thermal fleeces, a pair of hiking pants, ski pants, a down jacket and a pair of hiking boots.
Trails:
To find the best route that'll help you reach the summit of Mount Kilimanjaro, you'd want to have a look at the Northern Circuit, Lemosho and Machame routes. These respective trails are the best performing routes, among many operators offering Kilimanjaro guided tours. You can expect short hiking distances, low elevation gains, stunning views of the Barranco Valley, rare wildlife sightings and an easy ascent. This especially applies, if you've hiked other high-altitude peaks such as Everest Base Camp, Mount Kenya, Mount Meru, Mount Whitney or Mont Blanc.
If you're on a tight budget however, the Marangu route offers very inexpensive climbs, with reasonable hut accommodations and high speed internet. The only drawback of hiking the trail is the low summit success rates that come along with the route.
Preparation:
Now because Kilimanjaro hiking is a sport specific activity, most of your preparation will be centered around uphill progressive training and altitude conditioning. This means you should set aside at least 2 months, leading up to your trek, in order to gradually develop cardiovascular endurance, flexibility, and strength. Being well prepared will not only make for an easier summit ascent but it will also contribute to a much more enjoyable hiking experience.