Before thinking about climbing Mount Kilimanjaro, conduct a fitness test to gage your ability to travel at a pace of 400 vertical meters per hour with a 10kg weighted pack. This will determine your body's ability to adapt to sudden shifts in altitude, while assessing your strength to endurance during long hikes. Eventhough this may not be achieved on the first go around, you can slowly build up to this threshold over time. We suggest spending at least 2 months, of your overall training, engaging in regular hikes, building strength and developing endurance. (1) This duration will not only leave your body enough room to physically adjust for Mount Kilimanjaro, but it will also serve as an enjoyable means to mentally prepare yourself for the hike.
Once you've got your fitness assessment down, it's time to think about a Kilimanjaro outfitter. Though there are many options on the market, only a select few have the knowledge base and the standard operation procedures to safely and successfully get you to Mount Kilimanjaro's summit. These include training plans to condition your body before arriving to Mount Kilimanjaro and adjustment systems to help you adapt to the mountain's altitudes, while safeguarding your overall health in the process. (2)
---
Compare Summit Difficulty Rates According To 6 Kilimanjaro Hiking Routes
---
How To Climb Kilimanjaro?
Registered Company — You can only climb Kilimanjaro with a registered and licensed travel company in Tanzania. These are the only entities that can obtain a hiking permit from the Kilimanjaro National Park Authority (KINAPA).
Licensed Guide — You're also required to hike Mount Kilimanjaro accompanied by a licensed Kilimanjaro tour guide who has undergone emergency safety training. This policy toward unsupported treks was introduced in 1991 by Tanzania's tourism governing body, Tanzania National Park Authority (TANAPA). (3)
Support Crew — Lastly, there's no reliable source of water past 4,000m (13,123ft), so in addition to general hiking equipment, you'll need a crew to carry enough water to use at higher altitudes. This work is usually done by porters and cooks who are in charge of transporting tents, food, and hiking equipment up the mountain.
---
Get To Know 4 Effective Techniques That'll Prevent Altitude Sickness On Mount Kilimanjaro
---
Step 1. Compare Kilimanjaro Tours (Route selection)
Lemosho, Machame and the Northern Circuit are the longest and best performing tours on Mount Kilimanjaro. Where these routes stand out is the duration spent acclimatizing at 4,630m (15,190ft) before approaching the summit at Uhuru Peak. That's because it becomes so much easier for your body to adjust up to 5,895m (19,341ft), when you've already acclimatized at 4,630m (15,190ft) during your hike. This is the reason these three routes perform exceptionally well across the board. Especially among first time hikers above 3,000m (10,000ft). Short trails, like the Marangu route, are a great way of climbing Kilimanjaro on a budget but they have the worst acclimatization landscapes on the mountain. It's the reason there's a massive overall success difference when you compare Kilimanjaro vs Everest Base Camp.
---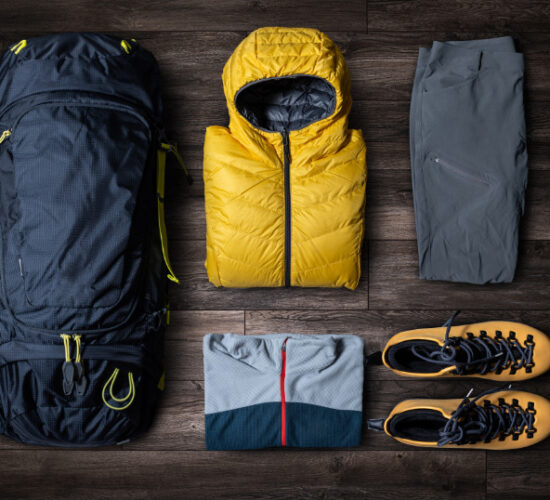 Gain Access To A Complete Kilimanjaro Equipment List
---
Step 2. Pick A Kilimanjaro Summit Date
February, August and September have the best weather conditions out of the year, however expect some of these months to invite heavy traffic along Kilimanjaro's popular trails. If you'd like to avoid crowds, schedule your hike either in June, early-July, October, December, or February. Months that border the rainy seasons are usually less crowded and are less likely ruin your momentum during the expedition. It's also worth mentioning that nights on Kilimanjaro tend to get pretty cold and windy, so try and bring extra hand and toe warmers to the mountain, in addition to proper Kilimanjaro hiking gear. (4) Kilimanjaro climbing reviews are a great way to pinpoint the best time to schedule your hike and recommended gear suitable for the trip.
---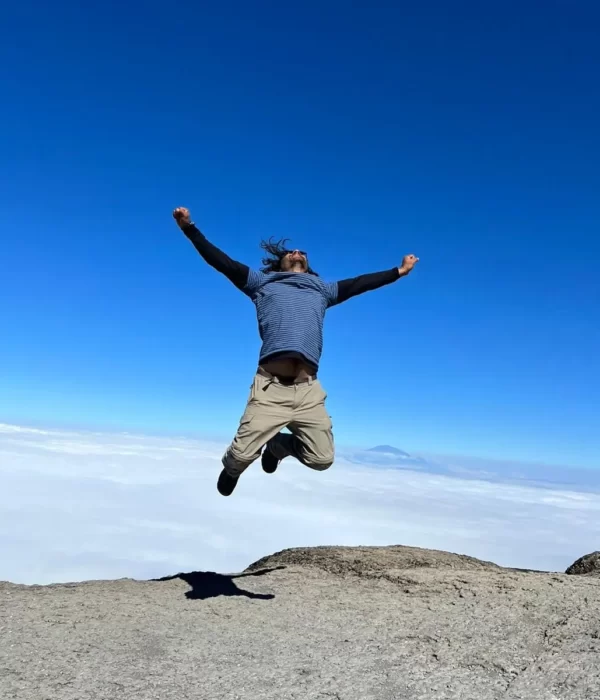 Get A Full 4-Step Training Guide For Mount Kilimanjaro
---
Step 3. Train To Climb Mount Kilimanjaro
For the most part, you don't need any fancy training since Kilimanjaro isn't really a technical climb. Extensive cardio exercises and adjusting above 3,000m will do the trick. If you do not have access to small peaks around your area, what you can do to prepare for Kilimanjaro is hike Mount Meru, which sits at 4,566m and is easily accessible from Arusha town. Hikers that attempt Mount Meru beforehand are often well conditioned and perform incredibly well when they hike Kilimanjaro.
Otherwise you could also engage in pressure breathing exercises and breath-holding drills, about 4 times a week. These breathing exercises will help your body better anticipate and adjust to lower atmospheric oxygen levels during your hike up Kilimanjaro.
---
Avoid 8 Common Mistakes That Lead To Failed Summit Attempts On Mount Kilimanjaro
---
Step 4. Visit Mount Kilimanjaro National Park For Registration
The most common and convenient way to get to Kilimanjaro National Park is by flying into Kilimanjaro International Airport (JRO). The airport is located approximately 51km away from the mountain and is easily accessible from either Moshi town or Arusha town. If you're located in a neighboring African country, in addition to a long and strenuous bus ride to the region, you can catch a flight to the airport through a connecting International flight or a domestic airlines. Since 43% of air ticket prices in EAC (East Africa Community) comprise of regulatory charges and taxes, these flights tend to be very expensive. (5) Speaking of which, domestic transportation modes are extremely affordable. You can also get to Kilimanjaro's region by either train, bus or car. The upside of traveling to the region on ground is the likelihood of spotting groups of blue monkeys at Kilimanjaro National Park, along with other various mammals.
---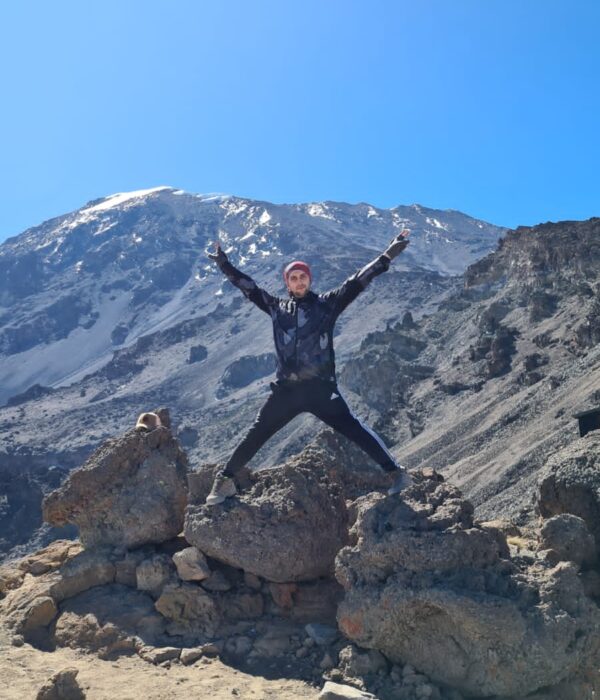 Save Up To $5,000 On Your Overall Cost Of Climbing Mount Kilimanjaro
---
Step 5. Start Your Kilimanjaro Hike
Hiking Kilimanjaro requires lots of hydration, acclimatization and, possibly, adjustment pills. That's because many hikers attempting Mount Kilimanjaro, for the very first time, find themselves experiencing altitude sickness once they get to 3,500m (11,500ft) in elevation. To combat this, you'll need to establish preventative measures before you start your hike in order to help your body quickly anticipate and cope with low atmospheric oxygen levels during your hike. This is why you'd want to compare Lemosho vs Machame routes as an easy way to reach the summit. Just avoid the Western Breach route on Kilimanjaro, as an ascent path, because you're likely to run into deadly rockfalls.
High altitude and exposure to cold can also lead to significant levels of dehydration. This is due to excessive urine output and high energy expenditures. By drinking up to 6L a day, you can increase your blood oxygen saturation to help you recover or prevent altitude sickness during your hike. (6)
---
Access 4 Months To Avoid Crowds During Your Kilimanjaro Hike
---