March, April, May, and November are considered the worst months to hike Kilimanjaro due to terrible hiking conditions. During this time, the weather is generally rainy, windy, stormy, and snowy. Muddy campgrounds, slick pathways, and heavy fog are common difficulties you'll endure during this time of year. If you're on a tight schedule and can only hike during these months, the Marangu or Rongai routes are recommended for this difficult period. Rongai is located on the northern slopes of Kilimanjaro, which receives less precipitation during the rainy season, whereas Marangu features cabin accommodations to shelter you from stormy nights.
Full moon summits are a scam and some of the worst dates to plan a Kilimanjaro trip, if you want to avoid traffic. Many hikers approach these dates believing that a full moon provides a far better summit experience, but you'll often find yourself losing momentum because these times are often congested. If you insist on climbing during a full moon, plan your trip at the beginning of June, the end of October, the beginning of December, or the tail end of February. Months close to the wet season are usually less popular.
---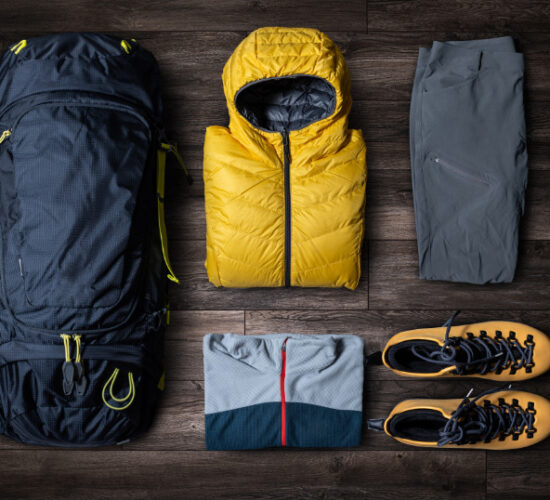 Access A Complete Equipment List Recommended For Kilimanjaro Treks
---
When Is The Best Time To Climb Kilimanjaro?
Season 1 —- June to October is the long dry season on Mount Kilimanjaro, with mild temperatures, clear skies, and excellent photographic opportunities. Hiking is popular throughout these months, especially in August and September.
Season 2 —- December to February is less popular than the long dry season on Mount Kilimanjaro, yet it is equally warm. When planning your hike during these months, keep clouded skies and calm winds in mind.
This article will break down Kilimanjaro climbing seasons, off-peak alternatives, and times to avoid a Kilimanjaro expedition entirely.
1. Climbing Kilimanjaro In January
January is the first hottest month of the year, and as a result, it is very popular among hikers. This is because, in areas where subzero overnight temperatures are compounded by wind, the month is rather dry and cool. This reduces humidity on Kilimanjaro's lower slopes and enhances the chance of a snow cap crown on top of the mountain. Mornings should be clear and sunny, with clouds forming in the afternoons. Especially during the first two weeks of January, when mild rains can last into the month.
---
2. Climbing Kilimanjaro In February
If you want to avoid crowds on popular Kilimanjaro routes, February is one of the best months to hike Mount Kilimanjaro. Though temperatures can drop to dangerously low levels at higher elevations, expect desirable temperatures and less clouds throughout the month. This will undoubtedly result in dry campsites, which may fill your lungs with dust if you don't wear a buff.
---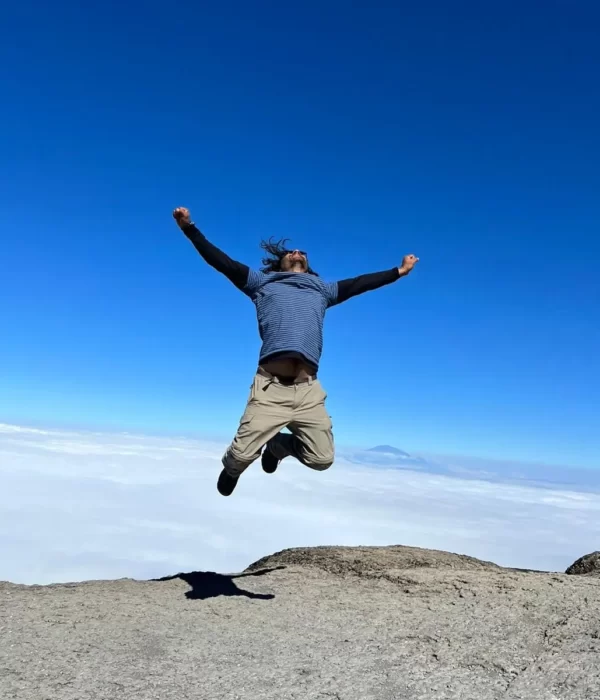 Get A Full 4-Step Training Guide For Kilimanjaro
---
3. Climbing Kilimanjaro In March
The long rainy season begins at the end of March, when temperatures plunge below freezing at higher elevations. The trails on Kilimanjaro are frequently wet, muddy, and snowy throughout the expedition, making for a less pleasurable hiking experience. Furthermore, you will likely lose out on wonderful photographic opportunities, but if you choose to hike during this time of year, you will undoubtedly enjoy quiet and tranquility because there aren't many hikers booking their trips during this time.
---
4. Climbing Kilimanjaro In April
April is the worst month for a Kilimanjaro climb because of the likelihood of rain, thunder, and lightning, as well as harsh temperatures and winds at higher altitudes. This month should be avoided at all costs; however, if time is of the essence, hike along the Rongai route. The trail is located on the northern slopes of Kilimanjaro and is drier than other routes on the mountain. This is because the northern slopes of Kilimanjaro draws less precipitation during rainy seasons and reduces your chances of getting wet. Otherwise, you risk contracting pneumonia or other dangerous infections when opting for alternatives routes.
---
Prevent Altitude Sickness Using 4 Effective Acclimatization Techniques
---
5. Climbing Kilimanjaro In May
Although May has less rainfall than April, the month should be avoided since the ground may be waterlogged and forest trails may still be dangerous. If you're on a tight schedule, choose the Rongai route for a better and safer hiking experience. The route follows the northern slopes of Kilimanjaro, which receives less rain during the wet season.
---
6. Climbing Kilimanjaro In June
June marks the end of the wet season and the start of the year's long dry season. This is one of the best months to avoid summer crowds while still enjoying pleasant weather. The rainy season frequently extends into the summertime, so plan your trip at the end of the month because post-rain conditions on Kilimanjaro can be treacherous and waterlogged underfoot. However, while the mountain temperatures are pleasant in the afternoons, expect extreme cold and even high winds at night in the alpine and arctic zones.
---
Compare Summit Difficulty Rates According To 6 Kilimanjaro Hiking Routes
---
7. Climbing Kilimanjaro In July
July coincides with the start of many people's vacations and holidays in North America and Europe, so expect more people to climb Kilimanjaro during the month for a variety of reasons. For example, schools are closed at this time, and families climb as part of their vacation plans. The disadvantage of trekking during this month is that the trails can become rather crowded, yet some individuals enjoy the chance to interact with other groups at campsites. Despite the fact that the weather is typically mild at this time of year, expect subzero nighttime temperatures and cold winds.
---
8. Climbing Kilimanjaro In August
August is one of the driest and hottest months of the year, but it will be bitterly cold at night in the alpine and arctic zones. Otherwise, expect beautiful weather and a clear, sunny sky for your adventure. Because summer vacations are in full swing, it is also one of the busiest months of the year so, If you'd like to avoid crowds, opt for the Lemosho or Rongai routes because they're less congested than the popular Machame and Marangu trails. August can also be dry and dusty at campsites and on the trails, so if the wind picks up, you'll need to use a light buff to keep dust off your face.
---
Avoid 8 Common Mistakes That Lead To Failed Summit Attempts On Mount Kilimanjaro
---
9. Climbing Kilimanjaro In September
September is another popular hiking month for many Kilimanjaro hikers, so expect considerable traffic along popular hiking trails. Though extreme cold and even high winds are common in the alpine and arctic zones, you can expect superb weather, dryer conditions, and spectacular mountain views throughout your trip.
---
10. Climbing Kilimanjaro In October
Just like June, October is a very good month to climb with relatively dry and mild weather and is often less popular than August or September. The short showers may start to kick in towards the end of the month, but after four months of dry weather, this shouldn't be a huge problem. However expect gloomy skies throughout the afternoons and gusty winds toward the evenings. This makes the early stages of October considerably more enjoyable due to the consistent weather conditions that come in from September.
---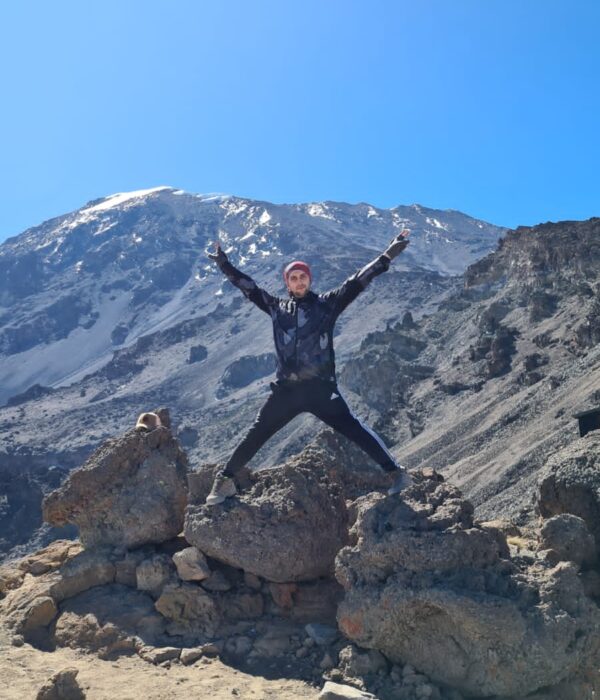 Save Up To $5,000 On Your Overall Cost Of Climbing Mount Kilimanjaro
---
11. Climbing Kilimanjaro In November
November is the year's short rainy season, so expect less stable weather patterns and overcast skies. Although hiking routes are significantly less popular during the month, there is a good chance of short rains and poor mountain visibility. Hiking in November is considerably more manageable than hiking in March, April, and May, but it is more windier and colder than usual. Conditions can be exceedingly wet, muddy, and difficult, as they are with every rainy season. Furthermore, expect ground temperatures to fall below freezing levels when at higher altitudes.
---
12. Climbing Kilimanjaro In December
The short rainy season frequently extends into December, yet due to the upcoming festive holidays, this is still a popular time to hike Mount Kilimanjaro. Early in the month, lower altitudes might be slippery and, as you approach the peak, you'll encounter strong winds and subzero temperatures. As a result, if you're planning a hike within the period, arrange it for the second half of the month for a far more delightful hiking experience.
---